Socotra
Jump to navigation
Jump to search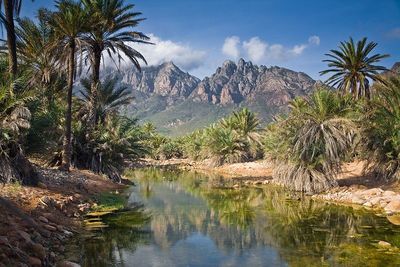 UAE strategic and military presence on island of Socotra
US Presence
During the Cold War, the Soviet Union had access to Socotra as a base and Russia still allegedly covets access to the island today. The United States has had its eye on it since the end of the Cold War, choosing it in 1999 as the site to build a signals intelligence system. In 2010, David Petraeus, head of the U.S. Central Command, held a meeting with then Yemeni president Ali Abdullah Saleh in which Saleh allegedly allowed the U.S. to set up a military base on Socotra from which to launch seaborne missiles and possibly drone strikes to counter "pirates and Al Qaeda."
2020 Defections, escalations between pro-Hadi factions and pro-STC
STC assume control
UAE building Sigint capacity: Allegations, post UAE-Israel normalization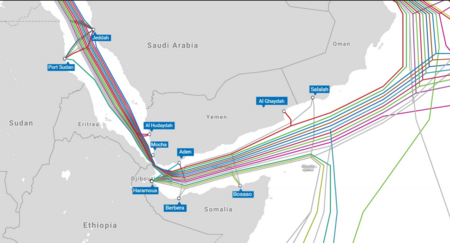 See also Yemen#Israeli_influence?, Talk:Socotra
The sources indicated that the UAE transported the Israeli military equipment via ships belonging to "Khalifa Humanitarian Foundation" to complete the process of establishing a military base on the island.
Beside Emiratis, these teams include a great deal of foreign experts and have worked day and night for nearly one week, under direct supervision from the Emirati representative in Socotra, Khalfan al-Mazroei, they added.
See note for more on the sources for the reports Talk:Socotra
In a press statement on Tuesday, he warned that "Saudi Arabia and UAE have allowed the Zionist entity to enter Socotra, as part of the occupation process to separate it from Yemen." Sheikh confirmed that the occupation made demographic changes to Socotra through bringing settlers to the island. It also destroyed environmental landmarks and established camps in important and strategic areas.
A Yemeni government source confirmed the arrival of an Emirati ship to the Yemeni port of Socotra, bearing the name "Ed Astra". The nature of contents are unknown.
On September 15, Yemen News Agency, citing local sources, reported that the Red Crescent Society of the United Arab Emirates had signed a contract to create an intelligence center for the Israeli Air Force at Socotra Airport.
Responses
Abd al Kuri island: Reports, Claims
Perim, (Mayyun) Island
See UAE in the Yemen conflict#Perim Island, Bab al Mandeb strait
Seizure of coalition cargo from Socotra
Dec 3: The UAE flagged cargo ship 'Rabwee' was intercepted by NSG naval units as it sailed past Hodeidah overnight on its course from Port of Habidu (Socotra) towards Jizan (KSA). Although, a coalition spokesman said it had been carrying medical supplies from an abandoned field hospital, footage released on Ansarallah media channels revealed it was carrying Saudi military equipment.
Saudi forces had reportedly handed over equipment to STC forces in the Habidu area in mid-November, in an apparent pullout.
The Saudi forces present in Morey area and Socotra port suddenly transferred their military vehicles and handed them over to the UAE-backed militias (affiliated with the Southern Transitional Council), according to the sources.
Sana'a channels later released some footage of the military cargo and documents from recent voyages of the Rabwee.
See talk:Socotra#Seizure_of_UAE-flagged_cargo_ship for more sources.
Analysis