Ukraine news/Current
13 Oct. LPR. A woman and a teenage girl (said to be mother and daughter) are killed by Ukrainian mortar fire.
Ukrainian journo Dmitry Gordon: 'the revolution of dignity' (Maidan'14) is a hoax (наебалово, giant mindfuck), it would be better if it did not happen at all. (video)
12 Oct. DPR ombudsman: in the past week, 5 soldiers were killed, 10 people (9 soldiers and a civilian man) were wounded. DPR people's militia weekly report, here.
9 Oct. Ukraine fired 45 mortar shells on DPR in the morning -JCCC.
According to Ukrainian sources, the fire and explosions at the ammunition depot near the town of Ichnya in the Chernihiv region began with a 122 mm Grad missile storage, and then spread to mortar mines, tank and howitzer large-caliber shells -Rusvesna
8 Oct. In the evening Ukrainian forces fired on Petrovsky district of Donetsk, a school and 3 residential houses were damaged.
1 Oct. DPR ombudsman: in the period 21-27 Sept, 4 DPR soldiers were killed, 10 civilians were wounded. According to DPR data, since the start of the conflict 4,693 people were killed, including 614 women and 78 children.
27 Sep. DPR: Ukraine fired on marked ambulance car, killing two DPR soldiers (call names Sirena and Skif; photos) and wounding another soldier. A DPR soldier was wounded in Ukrainian shelling of Kominternovo in the south earlier, the ambulance was evacuating that soldier.
26 Sep. Alexander Hug is set to leave his post of assistant head of OSCE SMM on 31 Oct. (interview). The name of his successor was not released.
25 Sep. Pavel Gubarev is among those running for Head of DPR in 11 Nov.'18 elections. His campaign page is here.
24 Sep. Ukrainian media quoting Ukrainian volunteers: UAF forward position and equipment including infrared vision was destroyed by 120 mm mortar fire (this apparently it occurred near Svobodnoe, which according to Ukrainian sources was freshly captured by Ukraine; LPR responded to the news saying that this village was under Ukrainian control since 2014). 6 Ukrainian soldiers are said to be wounded.
23 Sep. The Ecumenical Patriarch Bartholomew, today, on Sunday, September 23, by the Church of St. Fokas Meshhorus in the City, in the presence of the Consul General of Ukraine, sent the message in every direction that Ukraine would receive Autocephaly shortly because it is its right.
DPR forces by return fire destroyed Ukrainian military position from which 'disordered fire' was conducted by Ukrainian forces
Two civilians wounded by Ukrainian fire in Sakhanka, south of DPR.
Two Ukrainian Navy ships passed under Crimea bridge, accompanied by Russian border patrol ships (and reportedly an American reconnaissance plane). Their entry in Russian exclusive territorial waters a day earlier was seen as provocative; later a formal request to pass was reported.
20 Sep. The US-American opolchenie fighter Russell "Texas" Bentley publishes his war memories as an eBook.
17 Sep. Poroshenko signed a law on the termination of the "Treaty of Friendship, Cooperation and Partnership between Ukraine and Russia". The bill will be submitted to Rada which has the final word. (Poroshenko: There is a very high level of trust between Kyiv and Washington...)
15 Sep. Acting DPR head Pushilin: our investigators found that Zakharchenko assassination was carried out "with participation of the 5th department of SBU"; one man was arrested and is providing information; analysis of explosive device revealed high technologies not previously used by SBU, which led us to believe that Western special services were involved (report and statement on video).
14 Sep. Ukraine shelled Staromikahilovka in western Donetsk, houses were damaged (details provided). It is recalled that on 14 Sep. 2014 Ukraine intensely shelled Putilovka district of Donetsk for many hours, a market was destroyed where civilians were present; a schoolboy was killed when school 58 was hit (report and video from the scene, 2014) .
10 Sep. DPR MOD: Ukraine continues to violate ceasefire agreements, fires 16 120-mm mortar shells in the evening. Detailed today's record of those and other violations is provided.
According to Russian FSB, they arrested in Smolensk region of Russia a man from Dagestan who was a member of ISIS, and was recruited by SBU to assassinate one of DPR opolchenie leaders (Cassad-videos). (SBU denied the charge).
9 Sep. Car of the pro-Russian president of Moldova Igor Dodon was involved in an accident and overturned (collision video), it is reported that 3 people were injured and some hospitalized; according to TASS Dodon 'was not hurt'.
MLRS 'Uragan' on show on the Russian side near Donbass border crossing -report
8 Sep. At Saur Mogila, the DPR celebrates the 75th anniversary of Donbass liberation from Nazi occupation.
Prime Minister of Abkhazia died in a traffic accident
7 Sep. DPR acting attorney general sent an opinion to DPR People's council pointing out that automatic appointment of Trapeznikov does not follow the law, and asked People's Council to appoint the acting head of the republic. At a session of People's Council, it was decided to appoint Denis Pushilin (Wikipedia) the acting Head of the republic. It was also decided to hold elections of the republic Head and the People's council deputies on 11 November, 2018. Pushilin interviews after his appointment, video, text.
Noted, Denis Pushilin is the leader of Ukrainian party MMM (video) which took part in Ukrainian local elections, 2015. Same MMM as the financial pyramid of Mavrodi. Those facts were highlighted by Russian patriotic opposition discussing the new appointment.
Simultaneously, LPR Council of People's Deputies decided to have elections of the Head of republic and council deputies on 11 November, 2018.
3 Sep. In DPR MoD daily briefing, more evidence of Ukrainian attack preparations in the south were presented, including drone photos, claims of psychological warfare, Ukrainian joint forces document which appeared on social media, intelligence report, etc.
Despite the 'school ceasefire' Ukraine shelled Zaitsevo near Gorlovka with incendiary munitions, destroying 5 houses on Yesenina street.
2 Sep. DPR MoD continues to warn about (allegedly) Ukrainian preparations to attack near Mariupol, (allegedly) with foreign help. Recent video from Kominternovo clearly shows a lot of shelling damage. DPR serviceman is telling on video that there are more drones flights, and noise from heavy equipment arriving and ammunition delivered.
1 Sep. Basurin: Our reconnaissance revealed the deployment of a strike group of Ukrainian invaders in the Mariupol direction under the cover of the "Storm-2018" exercises ...Sept. 14 a possible date of an attack.. (Ukraine has quite small Navy, conducting "Storm-2018" exercises).
Highlights from the past
30 Apr. U.S. Confirms Delivery Of Javelin Antitank Missiles To Ukraine
Poroshenko announced end of ATO and start of 'joint operation of armed forces', which is aimed at 'defending territorial integrity' and will only end 'when the last piece of Ukrainian land is liberated, including Crimea', which is somehow supposed to happen by 'political-diplomatic means'.
Videos
More videos on talk page
Photos
Recent history in a nutshell in those photos to the right: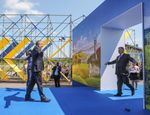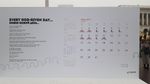 Aftermaths of Ukrainian shelling of the village Zheltoe (Yellow), LPR, 29 Nov. 2016 lug-info.
Sources
Note on sources. At present, pro -Ukrainian and pro-Russian sources more often than not offer opposing claims on events, and a choice needs to be made. Currently factual part of reporting by pro-Russian sources appear more accurate, complete, and closer to truth, out of the two available alternatives. It is also less known, as the other side has greater support by the Western mass media. For that reason, a lot of reporting here is based on Russian sources. It is not done for the sake of supporting any pre-determined narrative. If and when Ukrainian sources appear more accurate, they will be used without a reservation.
Some Ukrainian source reporting is very good, for example Tatyana Montyan numerous videos, some of them translated, are spot-on and at times appear closer to reality than any pro-this or that narratives. However the bulk of Ukrainian media is unreliable, and often just unbelievable, not passing cross checks (e.g. as was illustrated numerous times by well-read on both sides Ukrainian journalist Anatoly Sharii); or else, is filled with hate and may cheer more people harmed or killed (any of such sort, from any side, is totally unsupported here).
OSCE
Official Ukrainian sources
Ukrainian media
DPR and LPR
Minsk Agreements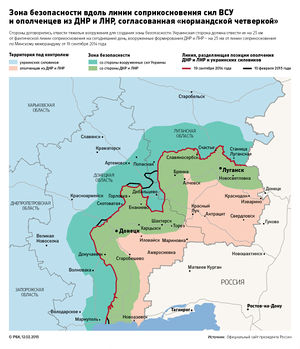 Agreements