Ukraine news/Archive/2018-11
Jump to navigation
Jump to search
30 Nov. SBU performs searches in the residence of the rector of the Holy Assumption Kiev-Pechersk Lavra Metropolitan Pavel (Lebed) and apparently in the Lavra itself (1, 2), under the pretext of the criminal article code, Part 2 of Art. 161 (Violation of the equality of citizens according to their race, nationality, religious beliefs, etc).
29 Nov. LPR/Marochko. It is said that Ukrainian reconnaissance group trying to penetrate LPR defenses walked into a minefield. Reportedly, 5 soldiers were killed and 8 wounded. (One body is seen by a journalist, on video).
28 Nov. DPR. Preliminary round of a beauty contest in Donetsk, with a new Head in town (finals of a similar 2017 contest here). - Compare with developments and rhetoric on the other side of the front-line.
27 Nov. Audio of Ukrainian and Russian sailors negotiations published by journalist Shari. In the beginning, Ukrainian crew is told that passage through Kerch passage is temporary closed, they are told to leave territorial waters and wait outside. Later they are told that they are in violation of Russian border and ordered to stop (signal Lima). Later events audio is published by News Front: Ukrainian crew ask their side for help and is not answering repeated orders by the Russian border guards who point out that Ukrainian ship has large caliber machine gun on board.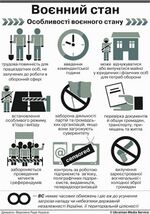 26 Nov. Rada adopted martial law for 30 days and in selected regions only, Vinnytsa, Lugansk, Nikolaev, Odessa, Sumy, Kharkov, Chernigov, Donetsk, Zaporozhye, Kherson regions and the inland waters of Ukraine in the Azov-Kerch water area.
Russia at the UN submitted that on board of captured Ukrainian ships there were two SBU officers, who confessed that they were tasked with provoking the Russian side (TASS; 112.ua).
Poroshenko signed a decree establishing martial rule from 14:00 today (Kiev time), for 60 days -full text. Then, in a televised appeal, 30 days martial law was proposed. (Apparently, Rada to vote on this later).
Neonazi-led disturbances near Russian consulate in Kharkov, firework devices and eggs thrown, a tree inside the consulate compound set on fire -report and videos. Poroshenko made a phone call to NATO Secretary General Jens Stoltenberg. An extraordinary meeting of the Ukraine-NATO Commission was announced; more details here.
Prognosis from blogger Donetsky, nothing spectacular straight away, more of the same, but dire long term with new generation taking over.
Early morning detailed report from the front lines in Donbass: fire exchanges reported using small firearms and large caliber machine guns, occasional automatic grenade launchers and sniper rifles. From 8:40 firearms and mortars firefight is heard near Gorlovka. Movement of Ukrainian armored vehicles observed. 20 ceasefire violations, 99 ammunition units used by Ukrainian forces in total in the past day, according to JCCC report.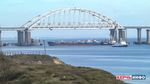 25 Nov. (11:51) It is said, quoting Russian FSB border guards that three Ukrainian Navy ships violated Russian sea border and are moving towards Kerch straights, while Ukrainian + western media claims that ships were on a planned per-announced trip from Odessa to Mariupol. Posted earlier (11:26) report, quoting Ukrainian sources, claimed that Russian border ship "Don" rammed Ukrainian raid tug, and as a result the hull, the guard rails and the main engine of the ship were damaged, and the life raft was lost (Ukrainian Navy claim +unclear photo here; video of ramming video with lots of cursing here; ramming tactics is used to prevent worse violence). Subsequently (13:43) Kerch straights has been closed for security reasons. (14:51) Two armored ships of 'Giurza' class are reported to be en-route at full speed from the Ukrainian port of Berdyansk to assist the Ukrainian ships. (15:17) Ukrainian Navy reports that Russian helicopter strike group is en-route to the scene (a video later posted).(15:39) Passage through Kerch straights is closed, with a cargo ship placed under the bridge (report/photo). (16:53) SU-25 planes fly-by reported (video).(Times are times of reports as they were posted; Moscow and Kerch, Crimea are in the same time zone. With time savings on, Kiev time is an hour behind. Events on the ground apparently start to unfold at about 7 am). Noted, sea of Azov tensions were previously pre-advertised in international/Western media.
(Updated 20:28, Kiev time). According to Ukrainian armed forces site, Russian FSB border guards opened fire that damaged small armored artillery boat "Berdyansk". The boat has lost its course, there are injured on board. It is further said that two armored vehicles "Berdyansk" and "Nikopol" and raiding tug "Yana Kapu" are captured and tugged by Russian forces (UAF AF, 22:20-Kiev; Rusvesna 22:02 -Msk). Russian FSB confirmed that 3 Ukrainian ships were captured, after they performed further maneuvers and not followed orders. Three Ukrainian sailors were injured and received medical help, their lives are not in danger. According to Ukrainian sources, 6 injured, 2 of those seriously. Photos and video of captured Ukrainian ships here.
Ukraine published audio of what it claims to be conversations between Russian command and Russian patrol boats crew (unverified, nothing particularly striking in the recordings; times and coordinates of ramming given, or possibly faked. Pretty clean recordings). Claims collision among Russian ships, their serious damage, and shoot-to-kill performed (those details are unconfirmed).
Russian embassy car was burned in Kiev, about 1 km from the Russian Embassy where some protests took place.
Ukrainian Security and Defense council indicated plans to declare martial law, with follow-up meeting scheduled.
(0:50 26 Nov. in Kiev) Poroshenko supported introduction of the martial law, which is to be voted on by Rada, in a closed session. He stated that "the introduction of a martial law will in no way envisage actions outside the sovereign territory of Ukraine. Martial law does not mean declaration of war. It is introduced exclusively for the defense of Ukraine" . It is said (including comments on Poroshenko's twitter, Cassad, etc) that it may postpone/cancel the elections which at present Poroshenko is set to loose, with Timoshenko a steady front-runner. It is felt in those comments that provocation could have been arranged with such an outcome in view.
(4:30 26 Nov Msk) Urgent UN meeting is called for 11 am EST 26 Nov, requested by both Ukraine and Russia.
21 Nov. A civilian, 1956 DOB, received a gunshot wound when Ukrainian forces fired on Yelenovka, near Donetsk.
DPR MoD renewed warning on (1) preparations of Ukrainian chemical attack or provocation (as they detected detachments with chemical defense kits), while (2) claiming that British military specialists arrived to Ukrainian 72 brigade HQ in Artemovsk. MoD presented these two events as related.
The Independent:'British troop deployment to Ukraine likely to play into Kremlin's hands'.
18 Nov. According to DPR MoD, Ukrainian forces plan a major sabotage operation at 'Stirol' chemical plant, 'to cause ecological catastrophe and force evacuation of residents nearby', distracting DPR forces and creating conditions to capture more territory near Gorlovka. It is said that 72 brigade of UAF received chemical defense kits, and orders received to start preparations for an attack after the onset of frost and sabotage operation completion. (Noted, planned sabotage claims has been made in the past. 'Stirol' was owned by Firtash, DPR took control over the plant in March 2017, and attempted to restart operations. There has been security and technological difficulties to do so).
17 Nov. Krivoy Rog, Ukraine. A few dozen strong Ukrainian-speaking group, alternatively described as 'outraged citizen', 'provocateurs', or 'autocephaly supporters' arrive at the residence of Metropolitan of Krivoy Rog and Nikopol Ephraim, to bang on his doors, and to display posters for the cameras ('we need our church, not Putin's', 'leave Moscow, return to Ukraine', etc; video here). Earlier Ephraim has been added to the 'Mirotvorets' list and asked to leave Ukraine, 'before it is too late'.
A civilian man, 1990 DOB, is wounded by Ukrainian shelling of Trudovskaya mine-pit settlement, Donetsk.
16 Nov. DPR ombudsman: in the past week, 5 people (4 soldiers and a civilian woman) were wounded; no deaths reported. 4716 killed in DPR since the start of the conflict, according to the ombudsman.
15 Nov. Ukraine shelled Golmovskii settlment near Gorlovka, a civilian woman (1999 DOB) was wounded. DPR issued an appeal to OSCE after the incident.
13 Nov. The Council of Bishops of the Ukrainian Orthodox Church (Moscow Patriarchate) decided to stop the Eucharistic communion with the Patriarchate of Constantinople. They adopted a 12 point document (full text), which supports 'in principle' independence and territorial integrity of Ukraine, but rejects recent changes announced by the Patriarchate of Constantinople and describe them as being against church rules (non-canonical), and politically driven. The church will use legal means to defend its rights. An appeal to other christian orthodox churches will be prepared.
Poroshenko meeting with bishops of the Ukrainian Orthodox Church (Moscow Patriarchate) was scheduled, but did not occur. (It appears that the place of the meeting, church grounds or 'Ukrainian House' center was not agreed.)
12 Nov. In Krivoy Rog, Ukraine, people captured the building of heating gas provider "Krivorozhgaz" , forced open the valves, started five out of six city's central heating boiler plants. Earlier, Naftogaz of Ukraine refused to supply gas to the Krivoy Rog Heating Plant due to non-payments.
11 Nov. DPR elections: over 80% (1.6 mln. people) reportedly voted, Pushilin wins over the other 4 candidates with 60.85% of the vote. Coming second (14.2%) is Roman Hramenkov, dentist, chief doctor, ex acting head of Enakievo, Gorlovka, and current MP. (Notes in talk).
LPR elections: 77% attendance, 68.3% for the acting head Pasechnik.
On the eve of elections, Ukrainian forces shelled DPR, including suburbs of Donetsk and Gorlovka.
10 Nov. Two Ukrainian soldiers were killed and two wounded by a landmine explosion. Also according to Ukrainian spokesman 2 Ukrainian soldiers were killed in the past day in Lugansk direction 'by shelling'. Both LPR and Ukrainian sources give the number of shelling incidents as four. They do not fully agree on time and place, making those not reliable.
9 Nov. DPR ombudsman: in the past week, one DPR soldier was killed, 2 wounded. According to the ombudsman, 4716 killed since the start of the conflict.
DPR: Ukraine is preparing provocation, shelling during a visit of 'EU Parliament Assembly representative' Rasa Juknevičienė (Wikipedia) + Parubiy (Wikipedia) of the checkpoint Gnutovo (map) today at 13:00 (now).
8 Nov. LPR. As a result of Ukrainian shelling, a civilian man (Valerii Azarenkov, 1955 DOB) was killed. Report includes photo of the body and of the weapon -mortar shell DIY-modified for RPG launch, details on time, place, and the map. It is said that shelling happened during negotiated by JCCC cessation of fire to perform repair work, and it is said that OSCE SMM patrol was present.
Volker -Surkov want to have another meeting (with no signs of change of approach). Volker announced new US sanctions, Donbass-Crimea linked, in the same conference call.
5 Nov. DPR warns that with approaching elections in L/DPR Ukraine is preparing provocations, which may include staged chemical attacks (it is said that CBR protection suits were distributed), or 'photos claiming to show weapons supplied by Russia', possibly 'a drone recently lost by Russian Emergencies Ministry and fished-out by Ukraine' or other equipment, 'as Russian weapons are widely bought internationally.
4 Nov. On the day of a Christian orthodox holiday, UAF is shelling DPR position using firearms, mortars, BMP guns. Firefights in hot-spots (Bakhmutka and others) reported. DPR shot down two 'strike (ударный) drones' near Sakhanka.
3 Nov. DPR. Ukrainian drone dropped incendiary munitions on a residential house in Staromikhailovka, the roof burned. Another drone strike reported while the crew was on the scene for the first incident. It is said that AGS-17, RPG 7, and DIY tennis ball munitions used in such drone strikes. (Report and video from the scene).
Poroshenko wants Turkey to take part in UN peacekeeping mission in Donbass (almost surely a non-starter for Russia, as Turkey is a NATO member, + vocal in non-recognizing Crimea).
1 Nov. UAF shelled Donetsk suburbs, several houses on the same street were damaged; Ukrainian use of tanks, artillery, snipers, drones reported in the south.
Belarus president Alexander Lukashenko calls for peace in Donbass, talks about responsibility, especially of the 3 Slavic nations, to end the conflict, offers to contribute peacekeepers.
Documentary Donbass Post-charismatic period. Special report, post-Zakharchenko assassination, highlights frozen conflict, human suffering, lack of perspective, one sided compliance with Minsk by the pro-Russian side while Ukraine after recent 'all means fair' statements by Poroshenko frequently violates ceasefire, in order to pressure and harass civilian population.