Ukraine news/Archive/2018-01
Jump to navigation
Jump to search
31 Jan. In a long overdue move, LPR and DPR signed a declaration of intent to eliminate customs taxation between the republics (it is not explained when taxation will be actually eliminated)
30 Jan. Ukraine conducts successful flight test of Neptun cruise missile. According to DPR AF press service chief Bezsonov, this is (modified?) Soviet anti-ship missile X-35 'Uran'.
27 Jan. Surkov: U.S. suggestions on deploying a UN mission in Ukraine's southeast looks ...quite doable, at least at first glance... there is a rather detailed plan of a step-by-step deployment of a mission along with implementation of the Minsk agreements' political items. Volker (28 Jan): The concept of the Russian Federation on UN peacekeepers in the Donbass (placing them on the separation line only) will only deepen the conflict (text, Rus.)(video, Ukr.) Some discussion & the run-up in talk). Volker, 29 Jan. (TASS): "Ukraine should fulfill Minsk obligations", including realization of the law on special status of Donbass already adoped by Rada; The United States believes that in order to hold elections in Donbass, the UN mission should be deployed throughout the region. Blames Russia for "for not doing anything for peace in Donbass" (disingenuously, as overwhelming non-fulfillment is by Ukraine, not Russia).
26 Jan. DPR MoD: in the past day, 3 DPR soldiers were killed by Ukrainian fire from Novotroitskoe from grenade launchers and large caliber machine guns.
Surkov-Volker meeting (Interfax): sides agreed to disagree on the law of integration of Donbass.
25 Jan. Zakharchenko announced the beginning of planned training camps (сборы -recall/camps) for reservists of DPR armed forces.
LDPR sources report from Gorlovka that UAF prepare corridors in minefields nearby using specialized equipment. Ukrainian Gorlovka sources quote those reports as rumors, but report artillery fire; in particular UAF says that they destroyed DPR military vehicle near Gorlovka.
Ukrainian media man Dmitry Gordon interview on 112.ua (video). Gordon essentially blames current elites for Maidan, but manages to present them as Russian agents of influence (details)
24 Jan. DPR soldiers who started in Slavyansk, Vladimir Mitrofanov "Shilka" and Oleg Tetera "Circassian" were killed in action (confirmed).
22 Jan. DPR MOD: at 17.25 local Ukraine fired 120 mm mortar and BMP-2 guns from Ukrainian-held Novotroitskoe on Dokuchaevsk, DPR. As a result, 5 civilians were wounded. The fire was purposefully conducted on civilian infrastructure facilities.
21 Jan. Ukrainian unit fired from small firearms on a civilian bus in the gray zone in the vicinity of the Yelenovka checkpoint. One civilian was killed, another received multiple injuries (photo report).
20 Jan. Michael Bociurkiw, of all people, is on BBC telling that world food program is cancelling its food assistance program in Donbass
One DPR soldier was killed, another wounded and captured in Ukrainian RSG attack near Shirokino in the south.
19 Jan. DPR ombudsman: in the past week, 1 DPR soldier was killed, 4 DPR soldiers were wounded, information on 16 DPR supporters detained by Ukraine was received. In total, 305 people are still held by Ukraine (84 confirmed cases and 221 cases being verified by Ukraine).
Shoot-out between an armed man and police in Odessa (video). It is said (Dumskaya) that 57-old pro-Russian Valentin Doroshenko was killed, a number of police wounded. (Rusvesna)(112.ua).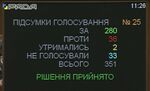 18 Jan. Rada adopted a law on 'Reintegration of Donbass', after voting down most of almost 700 amendments (including the one denouncing treaty of friendship with Russia --confirming the principle of territorial integrity, among other things). In the end, the document calls Russia 'an occupier', and L/DPR 'temporary occupied territories', their leadership 'the occupation administrations of the Russian Federation', and is seen as incompatible with the Minsk agreements. Only the opposition block voted against, and one Samopomosh deputy abstained, the rest supported the law (3 more against and 1 abstention from non-affiliated deputies; a few from each party did not cast a vote). Art. 9 of the law authorizes use of armed forces to counter "aggression", with MOI, police, other services and executive authorities subordinated to the Chief of the Joint Operational Headquarters of the Armed Forces (giving control to Poroshenko as the commander-in-chief). See also discussion.
DPR head Zakharchenko: This law will allow to untie the hands of the Ukrainian military. And everything they could not do before, can now do on "legitimate" grounds. This completely violates the Minsk agreements
According to Special Representative of the OSCE Chairman Martin Saydik, an officer of the OSCE Special Monitoring Mission was "killed" (погиб) in Ukrainian-held Kramatorsk today. According to reports he was killed in a traffic accident in a taxi car in Kramatorsk.
16 Jan. Oliver Stone's documentary "Ukraine On Fire" is made publicly available on YouTube.
Second-running Russia's presidential candidate Grudinin: Russia, in view of Kiev's overt sabotage of Minsk agreements, should take the next logical step: to recognize the will of the people expressed in the referendums in 2014 and recognize the independence of these republics... If the population of Donbass (mainly Russian) will show a will to return to Russia, then we must consider this possibility in the most serious way (Rus.),(robo-translation).
US Amb. Marie Yovanovitch interview: Ukraine will receive free US lethal weapons, details to be worked out.
12 Jan. DPR ombudsman: in the period 1-12 January, 4 DPR soldiers were killed, 13 people (11 soldiers and 2 civilian men) were wounded.
Basurin describes drone use by Ukraine, and allegedly a new provocation planned (or training) involving Ukrainian Buks.
5 Jan. Ukrainian MP Evgenii Muraev is quoted saying, among other things, that in Ukraine, USA is fighting with Russia, and that we have to stop the war, remove sanctions on Russia, and wait for Russian investors (Rusvesna).
4 Jan. Basurin: (vid. Rus.,Eng.) Ukrainian forces fired on checkpoint in Mar'inka, with civilians (and OSCE observers) present, DPR did not fire back.