Talk:Ukraine news/Current
Jump to navigation
Jump to search
Talk prior to Oct. 2016 is here
Discussion
Donbas keeps to be discussed in prime time news in Russia, Motorola, now future of Minsk agreements (e.g. Soloviev on Russia 1). Split opinion expressed on the latter; some take the line that it is most important to achieve peace so that Russians and Ukrainians do not kill each other ( a chap from Donbas was taking such line). While the host Soloviev was wondering what's the point of keeping Minsk if it is not working. And Kurginian, that what we got now is the best 'we' can get at the moment, and if 'we' wait some more, Ukrainian regime will fall apart and it can get better. So, they need to figure out what line they are actually taking, seems to be no consensus, but some wondering in the open do we still stick with Minsk, despite it is not working. Weird to see Zhirinovskii on all those programs,.why he is there, does he come every day? Did not watch them, just dropped by on some videos; a bit weird impression. They brought Yakov Kedmi to the Syrian part of discussion (as well as Zhirinovskii !), but Kedmi line was quite overwhelmed by other guests. --Resup (talk) 03:50, 19 October 2016 (UTC)

Ukrainian media spread rumors on 'Surkov plan of destabilization of Ukraine' from 'hacking of his email' by "CyberHunta", imitating pro-Russian CyberBerkut style. This appears to be parroting, and an attempt to present genuine economic protests as being organised by Moscow. (No official comment on the issue yet). Ukrainian sources also try to present a known hack of old Russian FM site, replaces by a new one awhile back for whatever unrelated reason, as evidence that 'Surkov hack' is genuine. Looks like bloody nonsense than. Surkov writing to FM a email with plan of destabilization of Ukraine? Should be in humor section. --Resup (talk) 19:38, 24 October 2016 (UTC)
Rusvesna: (1) "confirmed" as genuine by Anton Gerashenko on FB (Adviser to the Interior minister of Ukraine, and MH17 Announcer to the Whole World) , for some unknown reason (2) contain spelling, grammar, and other errors common for Ukrainians («поджег» (вместо «поджог»), «кумовей» (вместо «кумов»), --yes, so that too, in the first document). Well, that's definitely not the level of Russian of Surkov --Resup (talk) 20:35, 24 October 2016 (UTC)
Peskov denied--Resup (talk) 11:40, 25 October 2016 (UTC)

Apparently more legs to the story-Hackers leak Putin plan to carve up Ukraine, The Times', 3 Nov. 2016. Leaked Kremlin emails reveal how Russian operatives botched an attempt last year to foment an uprising in Kharkiv, the second largest city in Ukraine. The emails, obtained by The Times, were apparently hacked from the inbox of Maria Vinogradova, an adviser to Vladislav Surkov, President Putin's point man on Ukraine. Full article is hidden, requires subscription. Retold as it is by Rusvesna. Includes alleged plan to carve Ukraine into 3 parts, Novorosia, Malorossia (Kiev area), Galichina (West). Also, foment disturbances in Kharkov, using "Citizen Initiative" (Гражданская инициатива) movement --- said to be attempted but failed. There were some past reports in media about "Citizen Initiative" (here from Oct. 2014). I' d say, apart from an interesting Rusvesna photo, does not look too convincing.--Resup (talk) 22:37, 7 November 2016 (UTC)

1 Nov. LPR state security minister Leonid Pasechnik accused Ukraine, Nalivaichenko of plans to stage a terrorist act in Kharkov metro, present it as a revenge for Motorola murder, blame Russia in destabilizing Ukraine --Resup (talk) 14:02, 1 November 2016 (UTC)
Nelya Stepa claims
"Former mayor of Slavyansk Nelya Stepa: I am in prison only because I brought to SBY in Kharkov documents showing that Yatseniuk and Turchinov funded Igor Strelkov squad" -Rusvesna, 30 Oct. 2016. (Presumably the logic is to cause and profit from war, and she says things along such line). Here she says it on video in Ukrainian court . "Slavyansk was not paid for by Russia, Slavyansk was paid for by Yatseniuk and Turchinov" in the end. Here is longer video.--Resup (talk) 12:16, 30 October 2016 (UTC)
Strelkov comment can be found here, basically saying it is not worthy to comment. (+Similar type comment by blog author about a theory that Akhmetov funded the militants).
Ukrainian Council of National Security and Defense denied Stepa story too.
Situation in Donbass
Anastasiya Mikhailovskaya, introduced as 'Strelkov press secretary', interview, Jul 16, 2015. She spent half a year in Donbass recently. Her story is along the line of Strelkov's, brave dedicated volunteers on front lines, economic and political realities and ills similar to those in present day Russia behind the front lines (not too kind to current republics leadership). Hard living conditions (shelling in flashpoints; also basic necessities available in cities but priced higher-she says 3 times higher-than in Moscow) yet people do not leave. She also describes some push for Donbass to go back to Ukraine (eg many security personnel are former SBU and would be happy to go back to old days, etc); unclear how much she has seen herself as her line here is very close to Strelkov's. Some details:
(9:40)(Talks about coal trading with Ukraine, and than): Stirol plant in Gorlovka produces powerful military-use painkillers such as nalbufine , which may be used against pain shock for wounded; it is sold to Ukraine and used in Donbass. Anastasya has to buy those painkillers for wounded, using moneys from Strelkov foundation and private investors. The plant does not give that medicine for free for opolchenie use. When Borodai was there, there was a talk on privatization, but now it profits those who are in power (or close to).
(12:30) Humanitarian convoys arrive and are unloaded to warehouses, but there are problems with all that reaching people in need. It is managed using a system first used in Transnistria and Abkhazia (цуф (or ЦУП) system first introduced by Колёский (?)). She says it allows misappropriations/abuse.
As for herself, she received requests from medical providers, with all details such wounded person name and medicine needed; and works with a pharmacy in Rostov to fill the order. Pharmacy sends her bills, and she pays of those from the foundation money. She also keeps record of thank you messages from opolchenie for help received. She says that her methods leave no room for misappropriations. As for republics, they provide minimal medicine package (bandages etc) but not specialized medicine. All that is available from pharmacies in Donbass, at higher prices than in Russia. If Anastaiya needs something urgently she buys it locally (at higher price).
Natalia Sharina case
Moscow librarian was arrested, placed under house arrest for having Ukrainian extreme nationalist books in the library.
Natalia Sharina: Russian police detain Ukrainian library director for 'inciting ethnic hatred', Independent, 29 October 2015 (Human Rights Watch and co. protested).
One of the about 25 books adjudged to be extremist, Dmitriy Korchinskii,Война в толпе (War in a Crowd). This is mostly historic memoir, about what was going on in his life roughly from the collapse of the USSR to the wars in Abkazia --reestablishing the Ukrainian UNSO (the self-defense counterpart of the Army, UNA), around 19 Aug 1991 being one of them. Most of the text is fairly benign, but also contains details on planned armed attacks on Russian forces/ships. Unsure whether there are some actual attacks described but seen planning for an attempt which all failed. He quit UNSO by the end of the book, like to have some blue sky opportunities in front of him and UNSO--Resup (talk) 19:30, 18 December 2016 (UTC)
About Dmitriy Korchinskii: have not read his books but here he explains, in good Russian, that he calls for a military Christian crusade, a Christian version of Jihad. Moscow, according to him, is a house of Satan, which needs to be burned; in another take, Ukraine is a European frontier set out to defend against the Horde. Here, denies or plays down the role of Ukrainian nationalists (OUN) in Babii Yar and Lvov massacres of the Jews. --(..apart from that, would be a very well-spoken and charismatic guy...)--Resup (talk) 17:55, 17 December 2016 (UTC)
This case is not unique as is not to do with disciplining librarians. Eg here, a single mother in Russia is charged under 282 of the Criminal code (extremism) for a repost of somebody else article about Ukraine. She was sentenced to 320 hours of community service, and her notebook, mouse, and charger were confiscated as the crime weapons. --Resup (talk) 20:01, 17 December 2016 (UTC)
And here, a well-known blogger Nosik, charged under the same criminal code article 282 for publicly calling to 'obliterate Syria'. Found guilty but avoided prison, 1/2 million rubles fine instead. --Resup (talk) 19:38, 18 December 2016 (UTC)
Ukrainian losses?
On the recent failed Ukrainian break-through attempt near Debalsevo:
Quoting Ukrainian soldier: 25 killed, 35 wounded in 3 hours of fighting, 'saw himself' (as the report claims)
Quoting Russian corresponded who visited a mosque: 20 UAF bodies, and this is only those left on the battlefield
Quoting Bezler, who quotes UAF soldier who wrote to him. The claim here is over 100 killed in 2 days of fighting (at various locations near Debaltsevo). (A bit high? Bezler is quite fond of mystifications)
Givi, Motorolla
Anatoliy Sharii: «Це неможливо, щоб депутатами стали такi як Гiвi, Моторола…» Да. Теперь они украинскими депутатами не станут. Теперь — «можливо».Это еще один шаг к завершению проекта. ('Ukrainian "It's impossible that people like Givi, Motorola will become deputies". Back to Russian, 'Yes, now they will not become Ukrainian deputies, now it is 'possible (Ukr.)' . This is one more step towards finishing the project' (text).
The rest of it offers 'not to think' who will benefit, and raising doubt on Ukrainian capability to do such assassination. However, Shmels are easily available to Ukraine, and there are enough people with military experience. In social media, some pro-Ukrainian activists claiming prior knowledge and Ukrainian responsibility, too (copied here), FWIW. --Resup (talk) 02:42, 10 February 2017 (UTC)
A fake was published by Novaya Gazeta claiming ex-opolchenie responsibility, made from a hacked social media account. OK, that fake is-- fake. (Details: Cassad; Rusvesna).--Resup (talk) 02:42, 10 February 2017 (UTC)
Poroshenko as an agent of Strelkov
Strelkov persistently argues along the lines that Ukraine has no intention of fulfilling Minsk agreements, that it will not bring about peace, and that although Russia does not want a fight, it cannot be avoided. That Ukraine, having over-sized army and economic disaster, is not even in a position to stop the fight; etc. So far, Poroshenko appears consistent in following this overall scenario. --Resup (talk) 13:37, 11 February 2017 (UTC)
Just read an interview (on the German Saker, in two parts, translated from original Serbian) with a volunteer Dejan Beric who was with Stelkov in Slavyansk, and he said that he had the impression that both the people who commanded the Ukrainian Army, and Strelkov, wanted to fuel the fire and drag Russia into the war. The former because they could have easily crushed the rebellion but didn't, and the latter because of his strange retreats and other "mistakes" including friendly fire events. No speculation about Strelkovs motivation by him (while the other's motivation of doing their masters bidding would be obvious) - I'd say what I perceive as his fanaticism is more likely than being "an agent". A lot of interesting stuff in the interview and they say he has been interviewed in Russian several times, so if you aren't aware of him give it a search. --CE (talk) 01:29, 7 March 2017 (UTC)

Read a bit and will look more into Beric. With Strelkov early days, I think it's quite clear that he was hoping for a repeat of Crimea scenario, by more numerous participation of local volunteers (appeal on May 17, 2014), less violence- (few shots fired in Crimea, and it was initially shocking when Ukraine started to shell Slavyansk from heavy artillery); and stronger Russian help, at least with weapons. He was asking for a Russian peacekeeping force retroactively to appear at an early stage (16 June 2014 video, and stated the obvious that their quite small group will be defeated without more help.
With Ukraine tactics, it is not entirely clear and it was many things. Army was in a very bad shape back in 2014; they did not want to fight in close combat and preferred to use artillery; they considered direct Russian involvement a possibility; and with or otherwise, were not too eager to fight for real, apart from radicals with little combat capability. (Strelkov may have played on fears of Russia involvement a bit; and tried to appear stronger to Ukrainians than he actually was). Selling weapons to Strelkov was ---for money. There were claims indeed that all participants have a common master, and that there are some documents, but little in terms of available evidence (I doubt single master story, and there are more trivial down to earth explanations).
After Strelkov was forced out from Donbass, he became increasingly bitter in his criticism of the direction taken by Russian leadership, predicting calamity or big war; and was sharply critical on chances of Minsk to work. Unfortunately on that last count Ukrainian side is so far following those sad predictions... --Resup (talk) 03:37, 7 March 2017 (UTC)
Leaving Slavyansk, plans to leave Donetsk
Leaving Slavyansk, plans to leave Donetsk: belongs elsewhere but briefly here. Beric was not one of commanders, and has limited information/rumors. Independent account on leaving Slavyansk was given by Khmuryi, who essentially said that situation was bad, no well founded hope that they will be helped; they could stick around for a little while longer but decision to leave at that particular moment was because of psychological state of Strelkov--without saying it was incorrect decision. Plans of leaving Donetsk (in Strelkov version): the main objective was to defend supply route to the border, Zugres-Shaktersk -Torez-Snezhnoe-Marinovka. Shaktersk was contested, Shaktersk-Torez road under threat/cut off (in his account), and all available reserves were used trying to defend those. At this time, he considered preparing evacuating Donetsk. There were two orders: (1)written note to Botsman, Bezler's assistant commander, defending Gorlovka (Bezler was in Russia at the time; left 'in the middle of July', 2014 for an 'award'), to evacuate Gorlovka and use this battalion to defend Shaktersk (order was disobeyed by Botsman--receiving praise and an award for that from Strelkov (early Aug. 2014) (2) to prepare evacuating headquarters from Donetsk to Snezhnoe (no reserves to defend Donetsk HQ at that time). Arriving to Shaktersk with part of HQ, Strelkov realized that proper evacuation is no longer possible as road (to Torez) was already cut, and dirt roads were unreliable and partially captured. From that point, he was set to 'defend Donetsk to the end' 'hoping for a miracle', according to him. --Resup (talk) 16:33, 7 March 2017 (UTC)
Russian wiki gives dates of Bezler absence/Botsman in charge as 29 July to Aug. 5, without providing a source
Economy
Ukrainian and Russian sources quote official data on annual bread production at 1 mln 123 thousand tons. Interpretation differs: Larisa Shesler makes pro-Russian case that there is an unreported calamity and population of Ukraine just 24.5 mln, half of what it should be. Ukrainian sources argue that about 1/2 of all bread is illicitly produced; + estimates in-household bread production at 400 thousand tons. --Resup (talk) 21:19, 25 April 2017 (UTC)
Surrender May 8 or May 9
About a year ago I visited the Museum Karlshorst in Berlin, dedicated to the German-Russian aspect of WWII, and hosted in the building where the formal surrender took place. Interesting place, recommended. There, the documents were signed in the first hour of May 9, local time (CET). They confirmed the earlier surrender in Reims, which took effect on May 8 at 23:01 h CET. So Porky and his gang are off for at least a minute given they are +1 CET, if they want to change their party to May 8 as reported on the front page and annoy Moscow (+2 CET) a bit more. --CE (talk) 22:37, 8 May 2017 (UTC) [written May 9, 00:37 local summer time ;o)]
OSCE car--pro-Russian sources claims
"ВАЖНО: В ЛНР опубликовали переписку исполнителей подрыва машины ОБСЕ" ("IMPORTANT: In LPR, a correspondence between those who performed the explosion of the OSCE car") Rusvesna, 13 May, 2017

According to the article, Marochko, official representative of LPR, made a claim that correspondence (SMS or similar) among Ukrainian services servicemen responsible for an attack on OSCE car was intercepted and deciphered. It will be carefully checked and used in the investigation. This announcement is not (yet?) seen on LPR site. but appeared in mainstream sources such as RT. Rusvesna and Novorossia Inform give more details, said to be a fragment of intercepted and deciphered correspondence (in Russian). Of course, something like that is too easy to fake, and LPR overall record has a room for some questions. At least, it is presented plainly, with no actors for dramatization and such. Taken at face value, it is somewhat cryptic but easily matched with presented explanation, which together telling us that it was an Ukrainian operation, designed to make an explosion near a 'white car' but not to kill those inside; but it went wrong; and moreover some clues were left in their getaway car, an UAZ, which now has to be dealt with. I am not clear is it all genuine, or a play for internal consumption, or a play for international consumption. There is too little info to go in order to decide. This post is intended to record the claim made, not to verify and support or un-support it (certainly it needs to be further checked and documented, if taken seriously at all. The sources overall are not of fake sort, but this reputation can also be used improperly once in a while). --Resup (talk) 20:12, 13 May 2017 (UTC)

В ЛНР рассказали подробности расследования теракта против ОБСЕ (LPR issued details of the investigation of the terrorist act against OSCE), Rusvesna, 15 May, 2017

(update) LPR -Andrey Marochko provided more details, telling that LPR has a possession of a cell phone of an Ukrainian RSG member tasked with burning the getaway (UAZ) car, 'discovered not far from the place where car was burned'. Video and photo files and some conversations between group members were recovered from the phone. LPR also claims that an unidentified car was spotted in the area of OSCE car explosion, and that Ukrainian drones were present, too (above general comments apply) --Resup (talk) 16:54, 15 May 2017 (UTC)
Banned weapons use
This, apparently, shows UAF using drone for fire correction, said to hit Novorossian BMP (both drone use, and heavy weapons, including BMP, are banned near contact line). Published May 26, 2016 (Lots of inflammatory comments on video too, and much worse elsewhere with similar stuff) --Resup (talk) 10:09, 13 May 2017 (UTC)
Not a good idea
This apparently shows Ukrainian anti-tank weapon hitting Novorossian position where a red flag was raised, for approaching V-Day celebrations. Appears to be fly-by-wire but hard to tell for sure. Raising flags is not banned. Technically anti-tank weapons could be not banned (uncertain) but such use illustrates the problem, can be (and is) used unreasonably. Lots of inflammatory comments, too. Seen published May 8, 2017. --Resup (talk) 10:57, 13 May 2017 (UTC)
OSCE 'did no record deaths', because of 'lack of asphalt'?
Two civilians killed in Donetsk (news, 13 June 2017). It is said (DPR MOD) that OSCE did not attend the scene 'because of lack of asphalt road' (so apparently too hard for them to access). Many Russian sources reproduced the story, English translation here. Russian media reports used a video which, at some point, was private and I have not seen it. Too early for official OSCE report yet. Reports now link to MOD DPR video from the scene, which was linked in yesterday MOD report (saw it yesterday). Will see what's in the official report. Resup (talk) 09:01, 14 June 2017 (UTC)
DPR MOD video is filmed on 12 June, reporting on event which happened at around 21:00 on 11 June (according to statement on the video), location Lugovskogo, 25. Do not see a match in this official OSCE report, based on reports received as of 19:30, 12 June 2017. Confusingly, MOD text says it happened at 22:00 on 12 June. --Resup (talk) 09:18, 14 June 2017 (UTC)--
Poroshenko & Holodomor
Poroshenko in USA tries to make some mileage on Holodomor, 1932-1933 artificial famine in Ukrainian Soviet Republic (as well as Kuban', present Russia, Volga region, etc). Birth-death records suggest some 2-3 mln extra deaths figure. Causes are presently disputed, with pro-Ukrainian-nationalism sources making a case for nationalist grounds/genocide. That happened after mass collectivization and was caused by authoritarian methods of Stalin circle and local leadership, as well as inefficient /demotivated agriculture, + big push for exports and fulfilling ambitious plans. I am not aware of evidence showing it had something to do with nationalities or nationalistic movement (driven by some intellectuals and politicians, not by peasants); there is plenty of folklore telling it had to do with class struggle with 'kulaks' , with high excesses and human cost. What's more to the point, it's farcical coming from Poroshenko, on top of 'ATO' shelling civilians, targeting water and electric supplies, denying pensions and benefits to civilians in rebel areas, in addition to leading his country to economic ruin, in addition to preserving and likely multiplying personal wealth & lifestyle. --Resup (talk) 14:51, 20 June 2017 (UTC)
+ Pathetic video fragment... came to get ahead of Putin...
Ending up with a photo-op with Trump (+some words, in TASS report). And cheering the newest sanctions on Russia. --Resup (talk) 16:28, 20 June 2017 (UTC)
Pagan idols and human sacrifices?
Rusvesna, 4 July 2017: Azov battalion erected pagan idol of Perun at their base in Mariupol (with photos). Rusvesna, 16 July 2017: accirding to DPR intelligence, on July 12, 2017, a group of military forces from 57 battalion (57 OMBR), formerly part of the Right Sector and professing Slavic paganism, in celebration of the ancient Slavic feast "The Choice of the Perunu Victim" built a sanctuary for the pagan god Perun in one of the forest areas in the village of Pervomaiskoye (near Avdeevka settlement) and sacrificed to him Yevgeny Viktorovich Prohorchuk, born in 1979, who was previously considered missing. Noted: there are no photovisuals or other independent confirmation of events. In the past, there was at least one notorious case describing a boy sacrificed on a cross, with a story presented by an actor and played out in mass media. Thus some skepticism to the report, despite very detailed account. There is little doubt that people get captured and those may be killed, on the other hand.--Resup (talk) 10:49, 16 July 2017 (UTC)
There is an entity calling themselves "swordfish" who have issued an 48 hours ultimatum to the US police to start taking action against a ring of "Serialized Ritual Abuse" until today, or they will start doxxing people involved in the music and art industry as well as in politics and media. Sounds all very wild, although not really unbelievable given "the current year", but my eye was caught by several references to Ukraine: Donetsk region, Mariupol, an "adoption agency and neonatal institution" promoted by several international celebrities. Came to find that it fits here perfectly, for the record. --CE (talk) 13:29, 24 July 2017 (UTC)
Amina Okueva is ...
Not dead? Journalist Alexander Kots discusses a theory that Okueva may be not dead, based on things like absence of any graphic details in reports from the scene, from the hospital, or from her funeral. With users discussing her photo in comments session, all that has an overall feel reminding Syrian White Helmeted events, but there is little to go by here, IMO. Ukraine blames this on Russia + Kadyrov, Kadyrov blamed Ukrainian services, so some similarity blame-game-wise too. (We were told that she was killed by several Kalashnikov bullets, 6 or so, at least one to the head, by Osmaev +Ukrainian sources. Maybe, or maybe not, do not know. The account is not supported by graphics, -true, but does it matter? 112.ua has more details (funeral is in Dnepr(opetrovsk), etc...) --Resup (talk) 05:21, 4 November 2017 (UTC)
LPR events, November 2017
Igor Kornet is LPR Minister of Interior since August, 2014 ... --Resup (talk) 14:46, 23 November 2017 (UTC)
December, 2017
Pro-Russian sources quote ATO spokesman Vasil Labai telling that 'Aidar' was forced out of Travnevo and Gladosovo, captured earlier by UAF. While ATO Facebook page says that the claim was made from a fake Labai account; Labai videos 1, 2 do not mention this. Regarding Verhnotoretskoe, Ukrainian media personality claimed that UAF captured it, however apparently they are in control of it for the last 3 years. --Resup (talk) 20:18, 1 December 2017 (UTC)
Why Saakashvili?
Many things. (1) Ukraine is not a tightly run ship, Maidans are common (2) Saakashvili is an ambitious but stateless president (3) Poroshenko is unpopular, with support levels of some 14%, while there are no good alternative choices, some too radical, others old news like Timoshenko, or oligarchs, not suitable and preferring to stay in shadows anyway; or too idealistic with no experience (like Vackarchuk) (4) for the 'West' , 'USA', he may be not an 'appointee-in-charge', yet he is fairly reliable to ally with the 'West' against 'Putin' if he comes to power, and not an unacceptably 'Nazi/bandera' to be excluded, so perhaps some silent support, or non-disapproval. (Yes, Timoshenko helped him in, but I don't think he is doing her bidding; he wants to be a leader himself, not to clear for another person to take over). --Resup (talk) 01:57, 6 December 2017 (UTC)
Saakashvili on van escape feat: Знаете почему меня не смогли вывезти? Сначала Ольга легла под машину, потом заднее стекло разбил человек с бородой и сбу-шники очень испугались Do you know why they could not take me out? At first, Olga lay under the car, then the rear glass was smashed by a man with a beard and the SBU guys were very frightened --Resup (talk) 16:13, 7 December 2017 (UTC)
Media report: key SBU agent in Ukrainian case against Saakashvilli decided to not return from Moscow. --Resup (talk) 18:00, 8 December 2017 (UTC)
Self-identified as 'blonde' female pro-Saak reporter , + a few more of his supporters and some journos are inside SBU yard making some light of the situation in a live feed; + a call to supporters to show up; the rest of the crowd is outside police cordon. --Resup (talk) 21:54, 8 December 2017 (UTC)
Both pro -Russian, and some conservative pro-Ukrainian commenters raise issues with Saak past record: under shiny Western-style glossy front, choleric character/behavior with authoritarian traits, adventurism - attacking breakaway regions and starting a war with Russia, possibly other crimes alleged in Georgia (which he denies); and pointing out that there are better things to do than this circus. However, Poroshenko regime is not making progress in any important area, no anti-corruption reform and no progress with Minsk agreements on Ukrainian side (with a talk that it should not be implemented, etc); + dire post-Maidan economic realities well below Yanukovich time and little hope to even get back soon. So Poroshenko is unpopular, and for a reason. Saak got some number genuine enthusiastic supporters, some more either Right Sector or paid; with majority likely too weary of this whole situation. He seems to have protest momentum, more support because of perceived persecution, +some backing by the West (some positive coverage, skype appearances, etc. ) But if he is successful, it is not so clear or bright what's coming next, and whether it will be really successful, beyond glossed-over promotion to justify further support --Resup (talk) 13:49, 9 December 2017 (UTC)
"Reoccupation" law
(Ukraine news, 18 January 2018). One one side, this is meaningless legislation, attempting to legalize what was done since the start of the conflict anyway. On the other, it underscores that Ukrainian authorities do not intend to fulfill Minsk or take any steps to mend relations with Russia, hoping to further exploit this unfortunate situation using Western encouragement and aid. --Resup (talk) 12:50, 18 January 2018 (UTC)
According to RT, USAID has prepared a program that is designed to establish links between the economy of Donbass and the markets of Ukraine and the EU "in response to Russian aggression." The document was published on the day the Verkhovna Rada adopted the law on reintegration of Donbass. However I am unable to find such USAID document (at least on USAID site). --Resup (talk) 09:27, 20 January 2018 (UTC)
Negotiations
There is an info- release that in November 2017 Putin discussed with Yavlinsky (pro-Western/liberal leader of Yabloko party and presidential candidate) his possible appointment as Ukraine chief negotiator, replacing Surkov. Yavlinsky was quoted saying that he will do everything to have it resolved but unsure that his involvement is wanted. This is quite strange info-release, as Yavlinsky takes a formal stand that due to international law and agreements, Crimea and Donbass are Ukrainian. On Crimea, this is different from the predominant view in Russia; on Donbass, it may be best for a negotiator to have an open mind, rather than to have a pre-declared Ukrainian/US type position, with whatever ultimate outcome being sought. So it's quite strange, and may have to do with presidential elections spin, maybe reviving some interest to Yavlinsky whose support is pretty marginal (and so he is unconvincing as a serious contender) --Resup (talk) 17:29, 1 February 2018 (UTC)
Ruban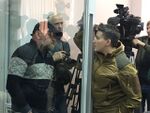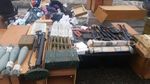 Rusvesna claims signs of staging on ammo photos, saying that (external) gunpowder charge is seen, (normally) placed on the mortar shell just before the shooting (unconfirmed- unsure how it looks like and with photo not high-res) -1, 2, 3 --19:27, 9 March 2018 (UTC)
In court, Ruban explained (strana.ua +video) that he assisted Ukrainian officer with callname 'Kedr' (Cedar) to transport some goods to DPR, and take back to Ukraine a load of furniture. He denied knowledge of having weapons in a vehicle traveling in his convoy. He did not have a permit to cross into DPR, but had experience doing so many times working on prisoners exchange. Ukrainian military let him through, but he was arrested by Ukrainian SBU on return and accused in weapons smuggling and nonsensical plans to use those in an attempt to kill Poroshenko and high ranking officials. Ukrainian sources speculate that Ruban was involved in profitable cross-border trade, and weapons transfer was staged by competitors (or SBU) to remove him from this profitable business (and/or done or for political reasons), with outrageous accusations. --Resup (talk) 13:02, 10 March 2018 (UTC)
Ukrainian space program officials detained?
It was reported by some Ukrainian and Russian sources that during a visit to the 34th Space Symposium in Colorado, US special services deatined the chairman of the State Space Agency of Ukraine Pavel Degtyarenko and the general designer of the Yuzhnoye Design Bureau Alexander Degtyarenko, under the suspicion of the involvement of these Ukrainian officials in the illegal sale of missile project documentation to North Korea. Subsequently the arrest reports were denied --Resup (talk) 11:36, 18 April 2018 (UTC)
Chemical laboratory of the Donbass battalion?
SHOCK: UAF is using chemical weapons in the Donbass, - the veteran of "ATO" appealed to Trump (VIDEO) -Rusvesna, 18 May, 2018; Alexander Medinsky video on his media channel 'Open Ukraine'.

Alexander Medinsky was Euromaidan and ATO participant who later changed his views. He was pressured in Ukraine and now emigrated. On thje video, he tells that after he was drafted in ATO, he received orders from special operations command to 'confiscate and deliver to Kiev' a chemical laboratory which belonged to the Ukrainian nationalist' Donbass 'ter-bat' battalion. According to Medinsky, the lab was producing narcotic substances, 'military poisonous substances', and explosive substances. 'Also special operations forces took steps to set out collaboration with a chemist of the Donbass battalion', photo shown at 4:35 on the video. He won't revel the names in this video appeal but is prepared to do in a testimony elsewhere. The lab was transported to Kiev and deployed at 'a conspirative location', a photo of some house shown at 5:23. 'It continued to operate till the end of 2016'. Then it was transported to one of the bases of the special operations forces. The above-mentioned chemist worked at that lab (his other photo at 5:46), by now drafted to the special operations forces. 'As far as he knows, chemical substances to kill personnel have been produced and used in Donbass against the rebel forces'. 'Also, poisonous, narcotic, and explosive substances were produced, not just to be used against the rebel forces, but also against those disagreeing with Poroshenko regime'. According to the doctrine communicated to us by our military leadership, special operations forces were tasked with eliminating opposing political figures, political activists, journalists, and other enemies of the state. Appeals to Trump, 'as the principal opponent of chemical weapons. 'All that happened, for the most part, in summer of 2015, inside the special operations forces, where there are American advisers, 'with cabinets of American and Lithuanian advisers right next to the office of special operations commander'.
Peacekeepers?
According to Echo Moskvy chief editor Alexey Venediktov, during Merkel's visit to Sochi peacekeepers were discussed which, apparently (1) are placed everywhere, not just on the separation line (2) do not include NATO members, this condition is set by Russia and is said to be accepted. In Venediktov's version this is to be followed by withdrawal of the Russian advisers and what he calls 'illegal armed formations' (on LDPR side), some unclear mumbo-jumbo about Ukrainian forces (hopefully out of there but not said so in a clear and definite way), 'return of 2 million refugees' (who by now may be mostly settled in new reasonably friendly and presently better off economically places, and are not certain to desire to return), and elections. That may sound OK on paper, but in reality, at best uncertain. Those who are presently there are mostly locals in pretty high fighting spirits to defend their land, doing so every day for several years. They are not going to leave in green buses (or disarm), and their relation with those non-NATOs is yet to be defined. They are also in control of scarce, vital remaining resources, and would want to remain in control. Fair or not with respect to refugees, it's still not for the peacekeepers to take over the economy, and the process is undefined at all. Most likely, those who are there will stay there and will see no need for the peacekeepers. --Resup (talk) 18:37, 22 May 2018 (UTC)
In the German mainstream media there is no substantial reporting about the meeting at all. They are all in some kind of other world experience where they want to stick to their transatlantic love affair but Trump makes that so impossible that they are like "but we hated Putin yesterday, dare we?" and prefer to keep their little fingers unmoved for the moment. --CE (talk) 22:08, 22 May 2018 (UTC)
Mikhail Babich, Surkov 2.0 ?
There is speculation that Mikhail Babich is to replace Vladislav Surkov, whose portfolio includes Ukraine and LDPR. Babich was named as a new Russian Ambassador to Ukraine, however Ukraine refused to discuss or sign the agrément paper. As a result, there is presently no Russian Ambassador to Ukraine. There is no Ukrainian Ambassador to Moscow since 2014. --Resup (talk) 21:31, 26 May 2018 (UTC)
Source: the State Duma supported the candidacy of Babich for the post of Russian Ambassador to Belarus -TASS, 20 July, 2018 (+Venediktov, Echo Moskv, Михаил Бабич будет, etc.) --Resup (talk) 08:00, 21 July 2018 (UTC)
Arkady Babchenko (interviews, statements)
Killed on 29 May, 2018 (News). Has 6 adopted from an orphanage children staying with his mother. Participated in Chechen campaigns (on the Russian side). Since 2011, journalism, Russian opposition, pro-Ukrainian views. On 21 Feb. 2017 moves to Prague, Jun/Jul. 2017, to Israel, from Aug. 2017 to Kiev.
--Resup (talk) 07:15, 30 May 2018 (UTC)
After-arising-from-death
Open Russia: Arkady Babchenko turned out to be alive, but it was decided not to cancel a gathering in his memory at the Central Journalist House in Moscow. Those who arrived there were met by OMON. Two participants have already been detained.
Rustem Adagamov, once top photos-heavy blogger who had to emigrate: Ты @StarshinaZapasa теперь в Прагу не приезжай, пизды получишь. You @StarshinaZapasa do not come to Prague now, (you'll get) fuck(ed) !
--Resup (talk) 19:08, 30 May 2018 (UTC)
'Organizer(s)'?
This is self-explanatory, is it not? --Resup (talk) 11:22, 3 June 2018 (UTC)
privat24.news, also Gordon.ua 2 June, 2018

Suspected of organizing a contract killing of Russian journalist Arkady Babchenko Boris Herman after a proposal for cooperation from Vyacheslav Pivovarnik, who lived in Russia, immediately informed his acquaintance of this "special service officer" named Dmitri. This was stated by Herman's lawyer Eugene Solodko on the news channel NewsOne.
...Got legs ...--Resup (talk) 12:42, 3 June 2018 (UTC)
Herman joined Schmeiser in summer 2014. He had some ideas on improving ergonomics of weapons used in ATO, and visited Antonina Kapilyan, the majority owner, to share those ideas. He then became an executive director, responsible for weapons analytics. He was 10% owner of the company (contributing around 2600 USD), according to this.
Schmeiser started in civilian weapons business (traumatic and hunting weapons). Then, 'due to needs of our time' it received a license for military weapons (apparently around the time when ATO operation commenced, summer 2014). In 2015, according to Kapilyan, 'raiders succeeded in penetrating the company'. As a result, the company lost the military weapons license. Criminal cases were filed against Kapilyan, Herman, and others. In one of those, Herman was accused of forging documents to exclude certain Valeriy Pavliuk from 40% ownership of the company. A separate case against Kapilyan was filed. There were frequent searches in addition to lawsuits. Those lawsuits are still pending.
Kapilyan and others arranged a press conference after Herman arrest. At the conference, they stated that they do not see evidence for a connection between Herman arrest and 'raiders trying to seize the company'. Those lawsuits were filed earlier. There was an additional search after Herman arrest, but no new complaints or charges filed. They stressed that they had pure business relations with Herman and have nothing to do with his activities outside of his role at the company.
Perhaps, criminal cases filed against Herman made him vulnerable to pressure from SBU (or maybe provocations from those they say are 'raiders'-despite them not viewing it as likely).
PS. Apart from this Schmeiser company (which presents its main business as weapons engineering/development), there are independent (perhaps competing) businesses Schmeisser VTK (which sells ammo, and is listed under the same address, registered in 2010) and a gun shop Schmeisser service in the same city at a different address, registered in 2003. Those two other businesses are majority owned by Kasyanchuk Andrey Andreyevich, the former director of Schmeiser num. 1 (founded in 1994).
--Resup (talk) 23:24, 8 June 2018 (UTC)
Analysis
World cup
'Slava Ukraine'
After unexpected win over Spain on penalties, Russia progressed to face Croatia. That eventful lively game was equal after extra time and ended with penalty shoot-outs. This time around, Russia was a bit out of luck and lost by one goal. The largely cordial game was marred by a selfie video of Croatia player Domagoj Vida, who scored two goals, shouting 'Slava Ukraine'(Eng. text+video) the first part of 'Slava Ukraine-Heroyam Slava-Smert Vragam' (glory to Ukraine, glory to heroes, death to the enemies). In Russia, many consider it 'bandera' or 'Nazi', and conflated with 'Heil Hitler-Seig Heil', or a version of 'Ukraine ponad use'/'Deutschland uber alles' -'Ukraine above all', a calque from the Third Reich hymn line. Domagoj Vida later stated that it was 'a joke'. It is said (Eng.,Rus.) that FIFA is investigating the incident.
Notes. Russian patriotic opposition considers attention and investment in the World Cup greatly overblown, and points out to this episode as extra evidence. Mainstream comments highlight well-organized cup, comments to that effect made by foreign visitors, and unexpected progress of the national team. Rather intense and politicized debate on whether or not Russian girls are too welcoming early on, with the national team performance taking over the attention. Some reports on attention to the game and support of Russian team in Russian-leaning parts of Ukraine. --Resup (talk) 12:47, 8 July 2018 (UTC)
Finals
Croatia president appeals in Russian to the Russian fans to support Croatia, --cheerfully but may use some Russian honing.
Some pre-game posters with lead athletes facing off, and little to the imagination.
Putin, Medvedev, presidents of France and Croatia are in attendance.
Policemen-drag, gender-modified Pussy Riot 'gate-crashing' (?), rambling something about 'heavenly policeman', dragged off by actual police game stewards. --Must be some glitch with performance authorization. (+ Some honey-shot follow-up bondage video, strange funny semi-accent, unidentified).
Gender-modified Pussy Rioter is Petr Verzilov, Nadezhda Tolokonnikova husband.
Makron, Kolinda, medals ceremony & rain photos 1, 2
--Resup (talk) 17:44, 15 July 2018 (UTC)
SBU disarming natsbats, on video?
In what could be one of the first events of such kind, a video emerged of SBU disarming fighters of a volunteer nationalist battalion of 'Ukrainian volunteer army' (UDA) 'Aratta'. report and video. On the video, SBU approach battalion position and shout 'surrender, or you all go down'; a smoke is deployed. A shot is fired, apparently at SBU. At this point, SBU officer states on camera: 'Fucking Banderas! Fuck!'. Thereafter, we see volunteer fighter being beaten up; he shouts that he did not shoot. (strana.ua),(Cassad). (Noted: Aratta is a land in Sumerian mythology; some Ukrainian nationalists attempt to claim Sumerian heritage for Ukraine, like here).
Video is challenged by SBU spokes-girl Olena Gitlianska, posting photo of SBU uniform. Counter-claim is that SBU has 3 different uniforms.
Video scenery is not entirely convincing. There are also questions about SBU and volunteer uniforms. Video quarantined for now.
There were several reports of voluntary battalions disarmed, besides the video.--Resup (talk) 06:14, 25 July 2018 (UTC)
'Staging from Naev'-Cassad, 12 Aug. 2018. It is said that a letter is received from Ukrainian taking part in filming, and that it was filmed in Ukrainian training center, under orders from Naev, and featuring UAF soldiers, in order to raise prestige of ATO 2.0 forces. Further it is claimed that 'fucking Banderovtsy' was deliberate and several takes were made to get it right. Additional photos are provided, which demonstrates that the claim is coming from a participant(or participants) --Resup (talk) 11:38, 12 August 2018 (UTC)
Ukrainian orthodox church-Kiev patriarchate
Story line, mainpage, 28 July 2018 entry; 23 September entry.
Sources
--Resup (talk) 15:39, 29 July 2018 (UTC)
--Resup (talk) 23:40, 7 September 2018 (UTC)
Autocephaly pre-announcment
Schism, with Russia leaving/excommunicating (Bartholomew) is suggested by earlier reaction; not entirely certain; seems to be no good options --Resup (talk) 06:20, 24 September 2018 (UTC)
Merkel-Putin
Venediktov is quoted telling that 'At the Merkel-Putin meeting, the chancellor detailed the plan for the introduction of peacekeepers into the Donbas (30-40 thousand) and the establishment there of an international administration. " The quotation refers to Venediktov telegram channel. I do not use telegram, do not see him saying it somewhere else or on telegram in the open. I do see that Venediktov reports that Echo Moskvy channel was broken into; that channel is separate (apparently) from his aavst55 on telegram. But what he says is not too controversial to assume to be true (apart from Strelkov fuming on socials over much less reported...) --Resup (talk) 13:11, 19 August 2018 (UTC)
Lukashenko
Overall, I share the feelings, the conflict needs to be ended, and Belarus' may have positive contribution (especially since helpfulness of other external parties is doubtful and geared towards own selfish agenda). However, it is unclear whether in real and practical sense Lukashenko can help. His position is that the land is Ukrainian, strongly publicly expressed in the past. In view of Ukraine shelling that area for over 4 years, and population generally pro-Russian despite hardships, such position is not sufficiently refined and naturally will be opposed by the pro-Russian side. On the other hand, no room for maneuver as taking pro-Russian position will alienate support from Kiev (if any). Pro-Russian commentary highlights that Lukashenko explicitly mentions peacekeepers on the Russian border, which is peaceful, and which the rebels would rather control themselves (in real terms). He is not explicitly offering peacekeepers on the separation line, -the version advocated by Russia. With this lack of consent, and with Ukraine pushed into hard-line externally, a miracle would be required. --Resup (talk) 03:36, 3 November 2018 (UTC)
Wet dreams of (some) Canadians
In wet dreams of some Canadians, heroic Ukrainian soldiers defend Ukraine and the world from the Russian occupiers aggression, -- cheering the deaths of the 'occupiers'.... Wonder does he have even an approximate clue what is really going on, and why is all this foaming from the mouth ? --Resup (talk) 19:20, 10 November 2018 (UTC)
I came to understand the Ukrainian diaspora in Northern America in analogy to the German diaspora in Southern America like Argentine and Chile. Mostly wicked Nazis. And some of the beef in the current Orthodox schism seems to be in the fact that the wealthy North American diaspora churches are "under" the guy in "Constantinople" --CE (talk) 01:47, 11 November 2018 (UTC)
Thks, this particular guy links a family tree going to original Pilgrims and the exodus from Scotland, making it all a bit strange. It may be a wrong impression, few males in a tree do not preclude an Ukrainian Eve hiding in the tree too, or that the tree is not his own, just a namesake (likely if tree is from internet, not the family). Also this sort of coverage is not too far from the mass media and Western governments line, so could be a particularly emotionally responsive instance. Regarding church, a major mess, and Poro with any sense of decency should have stayed well clear from the whole thing, especially with his commonly perceived Jewishness (despite him being of Christian orthodox faith). There is some precedent, chief Rabbis in both Russia and Ukraine are both from North America; but this is different, essentially discontinued in Soviet time minority reestablished, and the religious leaders having to adapt to the host, not the other way around. But with a majority faith leader imported, it is major, and may be akin to attempted colonization/occupation , I am afraid. With large probability to fail as intended, yet creating major upheaval and human suffering --Resup (talk) 03:39, 11 November 2018 (UTC)
LDPR elections
Elections criticism by Strelkov noted. Pavel Gubarev candidacy registration not approved. (Second running candidate, Roman Hramenkov, is from the same coalition 'Free Donbass', which reportedly came under pressure, a leader at the time Yelena Gubareva temporary detained). Alexander Khodakovsky apparently prevented from running. There was an explosion at a communist party gathering which wounded communist candidate Igor Khakmiazov (he is not eventually among the registered candidates). --Resup (talk) 22:23, 11 November 2018 (UTC)
Difficult circumstances, as well as KP journalist comment, quoting controversial radical activist Yurii Mukhin (about Russ., Eng) to the effect that what matters most is whether or not elected candidate heeds the will of his people, not how he was elected, acknowledged as well...
Also noted, candidates not running are more pro-Novorossia then those who do (backed by opolchenie commander Gubarev, opolchenie commander himself Khodakovsky). This indicates continued support for diplomatic solution and the overall soft (power) line attributed to Surkov. --Resup (talk) 22:23, 11 November 2018 (UTC)
Poroshenko's 'War is Peace, Freedom is Slavery, Ignorance is Strength'
12/2018: Provocation/warfare preparations?
See also Ukraine News page, Dec. 2018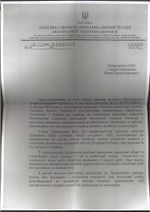 Bezsonov/DPR, 2 Dec. 2018 , as claimed:

Also, for the purpose of providing medical support to the troops while fulfilling missions, the Main Military Medical Directorate of the Ukrainian MoD ordered the commanders of the subordinate military medical institutions to form front-line surgical groups (передовых, front-line or advanced) . Those groups are ordered to have enough fuel for traveling up to 1 thousand km, as well as stock of materials and other medical equipment for 15 days. In addition, a joint directive of the Ministry of Health of Ukraine and the Ministry of Health of Ukraine prescribes the creation of a reserve of beds in each medical institution in the amount of 30% of the standard capacity.
Linked from main news page, Dec. 7 DPR MOD presentation shows a Ukrainian document (unverified) addressed to ATO2.0 commander which in particular discusses appointing chief doctors in 'liberated' by Ukraine areas of DPR. --Resup (talk) 15:36, 8 December 2018 (UTC)
I do not know whether this info is genuine, I could not find any independent source making the same claim. While it is true that some factions on both sides have interest in continuing the conflict, it is overwhelmingly more so in the interest of the present Ukrainian leadership (+its hawkish backers in the West), and especially right now. Information publicized by L/DPR is all consistent in pointing towards actual preparations for a serious provocation or warfare. Propaganda value of such pronouncements for the Russian side -if this is propaganda-is quite low, there is no acute interest or mobilization effort on the Russian side, while there is one ongoing in Ukraine, according to their own announcements. So, there are considerable chance of this to be true, or mostly true. (Though I would not sign for every single word of it is true, in those official intelligence-based assessments). Likely, the intention is to have a provocation with political dividends, not an actual war which may go out of hand, as far as local participants are concerned. But the conflict is not exactly local, and results may be by far worth then locally intended. It should be strongly discouraged and prevented from all sides. --Resup (talk) 15:54, 2 December 2018 (UTC)
DPR/Basurin Rus.,Robo-Eng, 3 Dec. 2018

DPR continues to warn about about possible provocation or warfare. Please refer to the robo-translation to see the claim. This time around, while I agree that there is a danger, I am less convinced in the details, which are sketchy and more akin to a fantasy how it may happen than accurate intelligence that it will happen in this particular way.
The first option is being prepared by British experts on the Gorlovka direction. In particular, as we stated earlier, the reason for the offensive will be a chemical attack in the territory controlled by the armed forces of Ukraine. This appears to be a repeat of an earlier claim of an attack on Stirol chemical plant. Recently, BBC Russian service, at the end of an article about misbehaving Russian journo, had a paragraph explaining what brigade 77 is, said to be operating in Ukraine in particular, said to be for cyber-defense. Followed by RIA publication which quotes British MoD denying (to RIA, apparently) brigade 77 presence in Ukraine (OK, fine --lots of other brigades numerals still available). While another specialty of the unit is psy-ops. Probably, all this is presented by DPR as a planned psy-ops, White_Helmets style. Followed by a massive missile/rocket/bomb attack shortly after. Well, not a good idea with the Russian border nearby. It will be covered (e.g. Russian air defenses would have sufficient range, etc, etc) ending in embarrassment.

Presently BBC-Rus. quotes Daily Mail, 1/2 Dec. 2018; the latter says: The brigade currently has small teams in the Ukraine, where they are training government forces to protect computer systems from attack. Others perform a similar role in Iraq and North Africa, with BBC stating denial of direct knowledge, and denial by UK MoD

The second option is being prepared by US military experts in the Mariupol area. In particular, the divisions of the Ukrainian Nazis, disguised in the form of DPR forces will stage a bloody provocation against the residents of Mariupol and the surrounding area of the city on land and from the sea.
'US military experts' is too unspecific (e.g. in viral social media posts it is explained, with evidence, how the Russian 1TV channel is run by Western foreign experts -despite being as pro-gov as it gets). US Navy is building a center in Ochakov, near Odessa, not exactly close to Mariupol, and for a particular declared purpose. I do not remember anything specific on USA+Mariupol. Doing something from sea, unlikely, it will almost surely be traced and exposed as hoax. From the land, either completely exposed, or will be an unconvincing provocation, apart from preaching to those converted already. Those provocations will not change situation on the ground, or anything. Continued martial rule? Tactical points gain by Poroshenko, but really a fiasco of the whole thing. Na, just scrap this fucking fantasy, whoever is having it.
--But situation remains very dangerous, whether it's fantasy or reality in this instance. --05:27, 4 December 2018 (UTC)
From opolchenie report, mil. correspondent Alexander Sladkov via Denis Ataman-Baklanov: ..I cannot verify, but I was told: in the Novotroitsk area, near Dokuchaevsk, the Ukrainian armored personnel carrier delivered and unloaded several corpses in the "gray zone" (neutral territory). What is it? Then, probably, some statements will be from the Kiev side. No? Or yes? --Resup (talk) 16:44, 10 December 2018 (UTC)
Also, many clerics converging for the 'unification congress' create additional dangers of provocations and/or violence.
In Ukrainian news, C14 members are aggressively harassing a medic, director of heart institute, who has a dispute with the Ukrainian health minister Suprun and is up for head of the institute elections. A popular champion boxer Usik is promising to defend Kiev-Pechersk Lavra (UOC-MP) if it will be attacked; in response, an extremist Korchinsky verbally threatens him with a bullet from Kalashnikov gun. In this sort of climate and with both sides militaries on high alert, there may be actors (internal, external, whatever) seeking provocations as a spark to potentially very dangerous situation. It only remains to hope that there are enough cool headed professionals involved to prevent an easy slide into (pointless) madness. In case of madness, it will be eventually defeated, at a high human cost, and to a very uncertain future which neither side is prepared for. --Resup (talk) 01:20, 15 December 2018 (UTC)
Sources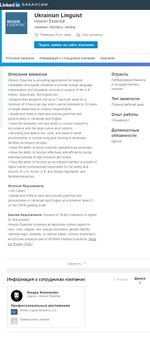 'Unification congress'
Metropolitan of the UOC-KP Epifany (Dumenko) (said to be a proxy for Filaret) became the head of the breakaway Orthodox church in Ukraine. (Only) 2 UOC-MP Metropolitans are said to participate, one of them, Simeon (of Vinnitsa) as one of the three second-round candidates. --Resup (talk) 16:07, 15 December 2018 (UTC)

During the day, there has been reports and denials of some sort of stand-off, possibly capture, of a church in Vinnitsa led by Simeon; some reports said all his followers joined him in the split, other reports said that opponents were not allowed. Later report in Russian sources claimed that half of priests and choir have left. It is noted that Vinnitsa is under martial law, and is said to be relatively pro-Bandera (compared to other central/eastern regions).
After the congress, Russian and Ukrainian sources carried a story about an appeal of Yarosh to attack 'Russian popes'. Original Facebook post has since been deleted or unavailable (seen in Ukrainian sources); there is a copy in Rusvesna article. --Resup (talk) 14:21, 17 December 2018 (UTC)

Appeal of the Holy Synod of the UOC to archpastors, pastors, monastics and believers of December 17 (Robo-Eng), December 17, 2018

A letter of Metropolitan Onufriy (rector, UOC-MP) goes over history; bans Simeon and Alexander, two metropolitans who took part in the 'unification congress'
Making Peace?
I am pretty sure, all will agree, but then the question comes, on what terms, and then , they don't agree here. Zakharchenko dreams on reintegration to Russia. Collective 'Anatoliy Shariy', like this, that things in Ukraine will go so fantastically well that Crimea and Donbass will dream to be in.
At some point in human history, referendums were invented. Solzhenitsyn knew something about it. --Resup (talk) 10:27, 12 May 2017 (UTC)
Malorossia, Novorossia, Ukraine
Malorossiya is historic term in use from 14 century; first use is attributed to Galician ruler Bolesław-Jerzy II, subsequently used for all Russian lands in Rzeczpospolita (Poland) eventually becoming part of Russian Empire, Novorossia was another part of the Empire captured in Russian-Turkey wars in the second part of 18 century. Prominent use of Ukraine is Soviet (Ukraine appeared on some old maps but denoted quite small central area). According to Oles' Buzina, at the turn of the 20th century people used a mixture of malorossian, khokhol (Cossack-origin), Ukrainian as their self-identity. Buzina quotes raise-of-hands poll of some 7000 recruits conducted by Petlyura general Yurka Tyutyunnik; 1/2 considered of those themselves malorossian, 1/3 khokhols, around 300 people (4%) Ukrainian; the rest appear undecided. --Resup (talk) 13:01, 18 July 2017 (UTC)
Historical maps
Announcement on 18 Jul, 2017
Zakharchencko (reads prepared remarks) on July 18, 2017 ). He makes clear that his plan is peaceful and conditioned on support by other regions of Ukraine and internationally. Representatives of other regions are said to be present (although LPR later officially denied). The plan is presented as a kind of extension of humanitarian assistance to Ukrainian -held regions of Donbass to other regions of Ukraine, and overall to resolve the conflict peacefully. It is presented as an alternative to Ukrainian plans of re-integration of Donbass--Resup (talk) 18:42, 18 July 2017 (UTC)
Political declaration, following comments, 5:07 to 10:00 on the video, is here in English (declaration ending: The creative genius of our people will manage to bring Malorossiya to the forefront of global civilization and play a role in history. The role will contribute their own word to the history, the word of Good and Truth).--Resup (talk) 20:39, 18 July 2017 (UTC) ('word' translated as 'role' is OK in a translation after all...)
Thanks for the additional sources. I tried to formulate this carefully and after reading of the "declaration", it turns out that it is indeed just a proposal, not like Sputnik says in their headline "Donetsk declares creation of new state". It seems with "representatives" they meant not officials, but likeminded people from the regions, including LPR. Actually it sounds not unreasonable, especially because the danger of a new coup with "real Nazis" is immediate with Trump seemingly unwilling to prop up Poroshenko anymore, so some organizing of forces opposing that is certainly timely. Apparently there was very bad communication though, if the "official" LPR and Peskov heard about it from "the media". Shall we reformulate the item? --CE (talk) 21:00, 18 July 2017 (UTC)
Don't know for sure but it does not look particularly accidental and reminds of a 'bad cop' -'good cop' routine (Cassad reading of this, too). Like everbody stays to be for Minsk, yet everybody agrees it is deadlocked and not satisfactory at the same time; so a look at an alternative. I would just leave things as they stand; if they want to clear lines of communications, it's for them to do it...(Just thinking, a 3 years of military rule from Donbass is a bad cop indeed, scary). --Resup (talk) 21:31, 18 July 2017 (UTC)
Oleg Tsarev: return of Ukraine should be done not by loud announcements, but by improving life in the republics themselves (also, remove border and customs between DPR and LPR!)--Resup (talk) 19:04, 18 July 2017 (UTC)
State of Emergency?
It was not emphasized but a main dish on the menu is the same as in de-facto Ukrainian re-integration plans, introducing a state of emergency --Resup (talk) 20:59, 18 July 2017 (UTC)
In view of the economic plight of the country, the chaos and disintegration potential, regarding the possibility of launching a "war of all against all", we consider it necessary to declare a state of emergency for the transition period – up to 3 years. During this time, the process of adoption of the new Constitution and the establishment of the rule of law should be completed.
Under a state of emergency, a ban on the activities of political parties and foreign funds is to be introduced, and penalties for criminal offenses, especially against the person, are to be increased. The fight against corruption will be toughened, as well as penalties for it. The shadow arms market is to be eliminated, including by registering weapons in accordance with the new law.
Sheremet
Javelins etc are not defensive weapons here
Claim that Javelins + sniper rifles are defensive weapon is misleading salesmanship. L/DPR militia is greatly outnumbered in people and equipment, in positional-type warfare. Their warfare tactics relies on old Soviet tanks to defend and dissuade localized Ukrainian attacks, occurring on fairly regular basis. Javelins will prevent this current defensive use of tanks, changing overall balance to the extend that L/DPR will be forced to upgrade their own weaponry. If so, they have demonstrated ability to manufacture competitive long-range sniper rifles of their own making, and hinted that they will have to use modern anti-tank weapons like Kornets themselves. They may also take whatever other steps are needed to restore the balance. Kornets are not fire-and-forget like Javelin, yet highly effective, and in practical terms essentially equivalent. Detailed comparison is beyond the point. What matters is that more people will be killed-- burned in old Soviet tanks, and shot with long range sniper rifles (as already happens, and will increase), with no sense and no good reason at all.--Resup (talk) 21:15, 3 January 2018 (UTC)
Placing those weapons 'far away', and so on, is salesmanship. This is Ukraine. In Ukraine, anything (not contradicting physical laws) is possible. It may be lost, overused in exercises, a fire or other disaster may occur, moving it from a place where it is supposed to be to another where it isn't. It may also occur in creeping ways, now to Lvov, and marching from there, like promises to Gorbachev to NATO. There is no credit of trust. It needs to be earned to be viewed as sincere. The talk about aggression and so on is like saying there is AQ in Iraq, before it was there, ie is unjustified now, and may create the very condition it is trying to prevent on long time scale --Resup (talk)
Ukrainian sources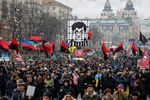 I do not often highlight Ukrainian sources as I feel they are less reliable; and also that part of the story is 'under Obamacare': it has the advantage in coverage by Western mainstream mass media. But nobody has a monopoly on truth, so a look at recent official ATO reports here (official ATO reports are also linked at the end of the main news page).
20 Nov. Commander of UAF reconnaisance group (128 mountain infantry brigade) Constantine Shramko is reported killed near Peski. According to Rusvesna, his group came under mortat fire on DPR territory. Ukrainian sources report his death without giving details.
19 Nov. ATO presser: Ukrainian Security Service yesterday liberated Illia Bogdanov who had been kidnapped by Russian intelligence services. Illia Bogdanov is a former officer of the Russia Federation Federal Secrutiy Service (FSB) who refused to obey illegal orders and defected to Ukraine. Law enforcement agencies started searching for Bogdanov on November 14 after they received information that the man was missing. "Owing to joint efforts of the Security Service of Ukraine (SBU), General Prosecutor's Office and the National Police we found out that the Russian intelligence planned to kidnap and kill him on the territory of Russia. They planned to take Bogdanov across Ukrainian-Russian border with the help of their recruited accomplices in Ukraine. Alfa special forces unit managed to prevent the crime in time, liberated Bogdanov and detained the enemy's agents.
Sharii video disproves/casts serious doubt on the claim. According to Sharii, Bogdanov is a 'border patrol fish inspector' (= neutrally, a border guard) , not FSB (Sharii does not give a source but he has many sources on the ground and is typically well informed). Further, he shows Bogdanov kidnappers apprehension video, which is presented by Ukrainian sources as the real deal, filmed right near the border with Russia and preventing kidnappers escaping (they planned to tie Bogdanov to a tree on the Russian side, according to those sources). However Bogdanov himself mentions in an article that he took part in an 'investigative experiment', which implies that the recording is not real. Furthermore, there is no conceivable use of such an 'experiment' which is really a staged apprehension--this is propaganda and there is nothing is to be learned from such staged acting.
More doubts raised by journalists (author is US-based Ukrainian diaspora, his contact is Ukrainian, possibly this, working in a company in Ivano-frankovsk ). (1:03) into the video, caller says: there was no snow in Kharkov region (snow is shown on the rescue video); the jeep was stationary, and there were lots of footprints around as if multiple takes were made. 'Alpha' is not acting toughly. Captive has hands tied in front and is sitting on the back seat while his captures are in front--that would not be done in real circumstances. Another video of theirs. --Resup (talk) 04:33, 28 November 2016 (UTC)
Ukraine: 1 civilian woman and 1 UAF soldier injured. UAF soldier wounded 20 days earlier died in a hospital in Dnepr(opetrovsk) -Rusvesna. 2 UAF soldiers died mishandling weapons -Rusvesna.
18 Nov 1 UAF wounded
17 Nov, 1 UAF killed in action, one wounded.
16 Nov. 2 UAF wounded
CIA and FBI agents "urgently withdrawn" from Ukraine, Fort Russ--based on controversial Ukrainian ex-MP brief statement apparently made at a talk show--watched those rumbling shows but could not quickly locate him saying it-- and reported in Russian press; translated by Fort Russ (saved here based on date but may go elsewhere later) .
...
2 Nov 2 UAF killed and 5 wounded
--Resup (talk) 15:45, 21 November 2016 (UTC)
Nikolai Dulskii
Here tells that there were 3 sniper groups on Maidan, one was Western/Western controlled according to him (led by somebody from one of the Baltic states; he gives a name like аудрусу буткавичус, -never heard the name, could not find, and possibly misspelled or inaccurate). He attributes control of the two other groups to Pashinskii, Parubii, and two generals from interior ministry. He says he was there himself and assisted in gaining control of one of the buildings to establish a firing position. Longer version here. Again 'Mesto Vstrechi' talk show, now 28 Nov; and that guy Igor Markov sits nearby, a regular.
Longer interview here. Blames Pashinskii, Parubii, Avakov for initiating the shooting, few Baltic states participants (he talks about such group was killed, unclear by whom), eventually Berkut shot back too, according to him. Makes some unlikely/unreliable claims, too, like Strelkov possibly working for Turchinov, based on some rumors. Gives other interesting unknown details. His reliability, uncertain; did not know about this person before. Possibly Slavic nationalist (not rabid crazy but some of that clearly present), and/or disagreeing with the post-Maidan in power. Made appearances on ANNA news, etc.--Resup (talk) 02:21, 30 November 2016 (UTC)
Kidnappings?
This might be related to the Ilya Bogdanov kidnapping.
Russian Servicemen Kidnapped in Crimea by Ukrainian Operatives - Sputnik, November 21, 2016

The ministry said on Monday that the two soldiers were kidnapped on November 20, and taken across the border to the Nikolayev region of Ukraine with an apparent goal of pressing charges against them. They also expressed concern that authorities may use psychological and physical torture to coerce the two men into falsely confessing to crimes against Ukraine.
-- Petri Krohn (talk) 21:16, 21 November 2016 (UTC)
23 Feb.?
Ukrainian journalist Alexander Medinskii walks on Kiev streets and asks people whether they will celebrate 23 February 'Red Army' day, changed in Ukraine to 14 October (traditional Cossack holiday, as well as accepted day of OUN establishment. Roughly 1/3 will not answer any questions at all (he first asks 'can I ask you a question?'), the rest is split roughly equally between those who do and those who don't. One answer, it's holiday of aggressor; other non-celebrants, just don't, with no strong feelings on display. Conducted in Russian, occasionally switching to Ukrainian ('aggressor' said in Russian, while one Ukrainian-speaker is celebrating...) --Resup (talk) 16:43, 23 February 2017 (UTC)
June, 2017
Poroshenko quotes Russian poet Lermontov on his entry to EU. Text and a passable poetic translation here. Written in 1841 (disputed), when Lermontov was exiled and served in a Russian army unit in the Caucuses, fighting the Chechens led by Imam Shamil, and shortly before his death in a duel.
Also quotes freedom vs tyranny (pro-Maidan/democratic opposition implied) ending from Alexander Pushkin poem 'To Chaadaev', with 'our names' replaced by 'your names' (text and a passable translation)--Resup (talk) 13:10, 11 June 2017 (UTC)
August, 2017
On the eve of Ukrainian independence day, Femen of Liberty shirtfronts Lenin to mock Poroshenko, free candies dropped (article, photovisuals). --Resup (talk) 10:21, 24 August 2017 (UTC)
Poroshenko
Poroshenko posted a musical playlist (linked here), with 'Quietly came, quietly left' at number one. (That refers to Ukrainian spetnaz, not to what one might think). Playlist appears a hogwash, only Ukrainian mova, lots of military, no other playlists, unclear is it really something he likes or something he likes us to think that he likes --Resup (talk) 12:10, 3 January 2018 (UTC)
Alexander Usik
He is a winner of a recent Ukraine vs Russia boxing title match, born in Crimea and representing Ukraine. Pretty sharp answers to Ukrainian journalists trying to provoke him. 'You are asking dog's questions' -Usik answered 'whose Crimea' question -Youtube', 18 Jan. 2018 --Resup (talk) 07:49, 28 July 2018 (UTC)
Semyon Gluzman
Semen Gluzman writes to Gina Haspel, a Facebook masterpiece, August 9, 2018 --Resup (talk) 18:00, 21 December 2018 (UTC)
Urbi et Orbi
Medvedchuk
Full interview, 112 Ukraine, 9 February 2019; some details of negotiations at the end.

Commentary: New Revelations, blogger Donetsky, 7 February 2019m based on earlier released fragment about negotiations between Medvedchuk and Borodai in May, 2014, supported from Moscow.
Evgenii Kopatko
Ukrainian sociologist Evgenii Kopatko (recently granted Russian citizenship) interviewed by Anna Shafran on topics of recent and not so recent Ukrainian politics -Youtube, Mar. 13, 2019. Talks about mistakes of Russian policies towards Ukraine, strong political skills of Poroshenko, and of Manafort, etc. --Resup (talk) 06:14, 15 March 2019 (UTC)
Ukrainian Presidential Elections, 2019
Vladimir Zelenskii
Vladimir Zelenskii, a 'showman with a business acumen' (less flattering way to put it, a 'clown'), on (ex?)-Kolomoiskii backed popular humor show Quartal 95, former KVN team captain, with others from the team now on the show too. After listening his interview, both good and bad things to be said. (1, good). He sounds sincere, and is good at putting words into sentences. He sounds passionate in his desire to save people from being killed in a war in Donbass, and appears to have a strong drive to negotiate peace in Donbass with Russia. He appears to have an inner core (saying that although he does not belong to a particular faith, he has inner beliefs or soulful inner dialogs of some sort). He also has some business experience, as he is an actor as well as an author and show rights owner. (2, bad). He does not really have enough relevant experience or a team behind, and he is of a 'neurotic artist' type. He will have to use a team of opportunity, which can be supplied by Kolomoiskii, or by Americans, or include some random people with their own goals behind. He is talented but relies on intuition more than on analysis. He does not have steely character features (of Mueller or Strelkov type), and so may go emotionally with whoever has influence or body access to him.
Among many things, denies being behind Zelenskii presidential bid, says it is Zelinskii own idea, conceived some 3 years ago. He cannot back him financially, as his actives are frozen, and will stay so 'till April' at least. But he may support him and other candidates, apart from Poroshenko, in words and other small ways. Regarding Timoshenko, she was intermediary of Kolomoiskii in his appointment to governor of Dnepropetrovsk. He says it was his idea, and Timoshenko communicated it to Ukrainian leadership, Yatsenyuk-Turchinov-etc. So if Timoshenko wins, no loss for Kolomoiskii as well. Kolomoiskii does not believe that Ukraine will become a country like in the West, governed by rules, and states that it is not just about a small group of oligarchs causing this, but it goes deeper into mentality of the whole generation. Overall, Kolomoiskii is not giving any straight or fully sincere answers, and even does not sound sincere, eg in saying that he does not know who was behind Odessa massacre -despite claiming credit for Odessa remaining in Ukrainian fold. The interview is given in Israel, where he has a base from mid -90s. He started doing petty business deals early on, when he was about 15 years old, and continued in parallel to a career of Soviet engineer, before going into business full time. He does not want to be a president himself; when pressed hard, regardless, on his top 5 priorities list, made peace into 3 top items, with the rest unspecified.
Kolomoiskii, KishkiNa interview, in 2 parts, November 27, 2018. Largely similar points, directly negotiated peace in Donbass remaining in Ukraine floated, claimed that this is in line with what Putin wants too, but that there is no military solution of recapturing Donbass by Ukraine. Against having a war between Ukraine and Russia. (Clearly he is not a person who will forget his own interests, and not entirely open/sincere; but at least sounds better than unending frozen military conflict under Poroshenko...Donbass remaining in Ukraine is controversial. This is the official line taken by Russian leadership, who presently sticks with Minsk and does not recognize L/DPR, while patriotic opposition wants Donbass unified with Russia. If friendship is back, it may be possible to overcome difficulties, but it is far from automatic. Apparently Kolomoiskii has in mind a practical, rational solution, not going into complicated historical and cultural issues, a solution which will stop killing, resume commerce, --and have his actives unfrozen in the process, too. )--21:42, 1 January 2019 (UTC)
Vakarchuk, Ocean of Elza rock group frontman. He also has inner core, and against killing people. But he is a musician and is not that good with putting words into sentences, so he is not as popular as Zelinskii. He is also an artist without a team, but perhaps more his own man then Zelenskii; he is less likely to have Kolomoiskii sitting on his tail; and is more Western type. But he may have difficulty unifying east and west, and it is unclear what sort of team he will be able to assemble.
Timoshenko. A shrewd political operator, who would go with the highest bidder. That may be Kolomoiskii, oil/gas, or Western weapons industry interests, whoever wins. Unchanged levels of corruption. Uncertain perspective for peace--she is not sincere and does not have a workable plan to offer, apart from some emotional populism (but she is a frontrunner at the moment...) --22:56, 28 December 2018 (UTC)
A leak claiming to record Timoshenko's call to Kolomoiskii. Congratulates him with his birthday at 0:28, and wishes best 'for in the New Year' at 1:02 (suggesting manipulated recording). Otherwise, thanks him for being 'a real friend and partner in all important undertakings' , without any specifics; not much to it, even if it is real, apart from some spin political points for the opponents . --Resup (talk) 15:41, 11 March 2019 (UTC)
Presently, Poroshnko is trying to create a media image of a man in control, on track to win the elections, with his opponents working for, or on behalf of Russia; while some persistent "nationalists" successfully create a media image of a man not fighting corruption, in particular in military industries. In the end, all of this may matter less than it appears to be. Poroshenko is one of oligarchs; alternative oligarchs are Kolomoiskii, Akhmetov, etc. According to Borodai, Akhmetov continued for quite some time industrial production in Donbass, using port of Mariupol to ship production out; while ports of Odessa has been in control of Kolomoiskii. With all this, after the elections it may be down to updated details of oligarchical control + foreign (mostly Western) influences. To change this dynamics, there needs to be some driving force to get somewhere else, and not just from the USA, but also internally in Ukraine, as well as a clear and consistent position by Russia (and not just driven by Russian oligarchs + bureaucrats , who are not too different from Ukrainian ones).
(As for Poroshenko, he was in charge of the bloodshed and failed to stop it (if tried to do so at all),-- in exchange for backing by foreign interests; for that reason, in my opinion this should not continue). --Resup (talk) 16:56, 17 March 2019 (UTC)
Opolchenie and LDPR sources
Long question-answer session by Khodakovskiy (video), apparently quite regular event. Seen a fragment. Reflects prevailing mood on some major points (big attack by Ukraine will end up with causing Russian involvement after a few day; removal of charismatic opolchenie commanders and attempted transition to regular military possibly weakened defense; Ukraine does not fear NAF and often violates Minsk, heavy weapons and shelling including while NAF stricter adheres to Minsk--and that dynamics does not improve over time; there are deficiencies of present leadership and objective difficulties too, greater consensus of all involved needed; etc. (Video only here; Khodakovskiy has social media presence, somewhere, too). --Resup (talk) 14:20, 19 May 2017 (UTC)
Noted: Khodakovskiy role in ill-fated Donetsk airport attack is covered by us elsewhere. However at present, he is one of the few remaining high visibility commanders still there.
Opolchenie appeal regarding arrest of ex-DP commander Vadim Pogodin, call name 'Kerch', who was arrested in Russia on Interpol warrant initiated by Ukraine. In view of opolchenie, this is a made up case. In Strelkov brief presentation, Pogodin is a complicated person but in state of de-facto warfare different legal standard should be used from peace time, and he should not be handed to Ukraine; if he committed any crimes, those have to be investigated in Russia (or L/DPR). Overall issue of legal status of opolchenie is highlighted; it is called for Russia to come to a self-consistent position. --Resup (talk) 08:44, 24 June 2017 (UTC)
It is observed that there has been a strange ruckus involving Strelkov, Bezler, + Khodakovsky media personas and camps, for real reasons unknown, and in a dumped mode at this time. (It may be tentatively attributed to some sort of peak in competition for influence and resources, or ambitions, between various official and nonofficial groups and/or personalities). Meanwhile, Surkov, Zakharchenko, Borodai were featured opening a monument to volunteers of Donbass in Rostov (on anniversary of Motorola death. The monument opening ceremony was organized by the 'Union of Volunteers of Donbass', which appears to be set with an agenda supportive of the official line of the State). --Resup (talk) 18:42, 17 October 2017 (UTC)
LPR leut-col Andrei Marochko: LPR intelligence has found reconnaissance detachments of NATO and Ukraine near the border with Russia (no confirming audiovisuals) --Resup (talk) 17:31, 10 November 2017 (UTC)
December, 2017. Blogger Donetsky, with 4 versions of future events, all of various degrees of escalation --Resup (talk) 13:05, 18 December 2017 (UTC)
Strelkov on social media: The Ukrainian armed forces began reinforced deployment to the Donbas. The transfer of military equipment and personnel (in addition to the already existing one) is in full swing. The idea is obvious: prior to the elections in the Russian Federation - deliver a massive strike (limited - at one site, or across the front) --Resup (talk) 18:58, 21 December 2017 (UTC)
LPR Ministry of State Security announced that it carried out "a special operation to bring back to the territory of the Republic the ex-head of the combat control department of the separate anti-aircraft battalion of the Ukrainian military unit A-1973 located in Kramatorsk city Ivan Khizhnyak , who for three years was collecting secret information behind enemy lines" . --Resup (talk) 18:43, 17 January 2018 (UTC)
Некая ясность (some clarity)-Donetsky, 9 Feb. 2018. Summary:
Options:

1. The war
2. Donbass Karabakh.
3. Draining (Слив ) , in the sense of Russia/Putin/LDPR giving up

Belarus' peacekeepers, 'among others', mentioned by Surkov, and Austria saying it will consider if requested (by Ukraine).
Strelkov points out that words 'Ukraine' or 'Donbass' were not used in the almost 2 hours long Putin's address to the Federal Assembly ==Resup (talk) 17:40, 1 March 2018 (UTC)
Opolchenie commanders
It is reported (also here) that LPR commander Armen Bagiryan "Baggi" was killed, according to Galina Sozanchuk, a volunteer who knew him well. "His car came under fire between villages Rodakovo and Zheltoe, near Salvyanosebrsk", on LPR controlled territory. Baggi was a Russian-Armenian volunteer. Unclear what exactly happened. --Resup (talk) 17:07, 10 October 2016 (UTC)
Motorola killing appears to be aimed at creating chaos, more war. His building was well guarded, raising possibility of accusations of insider job. However there is no reason for this, he was not politically active or involved in commercial part, and he did not associate himself with anybody possibly unpopular among DPR leadership. On the side of Ukraine, military significance of his murder is not really high (he will be replaced as a commander) but it creates more hatred, war, in minds and in symbolic/media imagery (social media war on his public image ongoing). As with journalist Shermet murder in Ukraine, appears to be designed to cause maximal chaos and upheaval--Resup (talk) 11:45, 17 October 2016 (UTC)
TASS Dossier , commanders killed in DPR/LPR, 17 Oct. 2016 --Resup (talk) 19:17, 18 October 2016 (UTC)
Commander of 'Piatnashka' battalion was killed on the front line by Ukrainian shelling on May 18, 2018 (News, May 18, 2018). On 21 May, 2018 a video of DPR forces response, with locally-manufactured MLRS 'Cheburashka' (photo) was published. On June 2, 2018 another video showing DPR response strike on Ukrainian positions i Avdeevka industrial zone and 'Cheburashka' MLRS appeared. (Cheburashka is a popular Soviet animation character; this started as a joke with somebody confusing the name of TOS-1 heavy flamethrower system, known as 'Buratino' (a Russian version of Pinoccio), calling it a 'Cheburashka', and receiving a viral response; before reappearing now for real). --Resup (talk) 18:19, 2 June 2018 (UTC)
6 Jun. 2018. 'Voha', commander of 'Sparta' battalion, got into a serious traffic accident riding a motorcycle in Donetsk. His lady was killed and he is hospitalized in critical condition. He was not at fault in the accident. --Resup (talk) 08:34, 7 June 2018 (UTC)
Igor Bezler posted a message on social media, dated 11 July, 2018, on state of affairs in DPR and especially Gorlovka. The post is highly critical, talks about minepits flooded, plants equipment scrapped or disappeared, coal evaporated, and things of such sort, with some swearing directed at individuals responsible. (I do not feel it is appropriate to give more details, here and now) --Resup (talk) 19:17, 13 August 2018 (UTC)
Army Corps
For quite some time now, no more free wheeling volunteer/rag-tag opolchenie, army corps instead, LDPR version of professional (or intended to be so) army. Idealism-driven opolchenie types are largely gone, and offer their criticism from the outside. The future appears pretty foggy at the bottom. (Official line is to stay part of Ukraine, while official Ukraine, in Turchinov incarnation, talks about driving them out, etc) --Resup (talk) 18:55, 22 April 2017 (UTC)
Pro-Novorossia fighters arrests
Unsure where it belongs, but: There were several reports on Pro-Novorossia fighters arrests, did not keep good record, here is one, Rafael Marquez Lusvargi, arrested in Kiev (said to be, while on a flight from Europe to Moscow) and sentenced to 13+ years, despite collaborating with prosecution, essentially for fighting on the Novorossian side, not war crimes. Reports of mistreatment of him in custody (including rape) seen in Ukrainian sources, like gloating maybe, but not officially confirmed when reporters tried to look into this, and involving Brazilian consulate into the inquiry --Resup (talk) 18:27, 11 May 2017 (UTC)
Currently appeals, rescheduled for a date in May. Exchange may be a possibility too (not raised by attorney). Radio Freedom mentions 'activists' who 'arrived to a court hearing' concerned that he may be released or exchanged. --Resup (talk) 18:47, 11 May 2017 (UTC)
DPR events
'Against Corruption in DPR', 31 May, 2018 reports on completion of major anti-corruption investigation in DPR, offering strong criticism on quite a number of issues. (The source is not well known but linked by other opolchenie sources. It self-locates to 'Lubyanski drive, Moscow' (Lubyanka building--the FSB- would be there, but the address may to do with black humor) --Resup (talk) 18:56, 2 June 2018 (UTC)
LPR events
Бойцовый кот Мурз (kenigtiger) on events in Lugansk (there are two LPR's, one on the front lines, another in Lugansk, and there is little change for the former...), 21 November, 2017
Khodakovskiy places LPR events in the context of competing centers of power, 21 November, 2017
Songs
Russian Sources
Other TV
It appears unusual, in most recent history, to have big prime time coverage on Russian TV of rebel commander death (Motorola), or in fact major coverage of any Donbas warfare. There was no such coverage for Mozgovoi in particular. (Whether it is indicative is uncertain)--Resup (talk) 12:06, 18 October 2016 (UTC)
" They can 'croak it in' "
Moscow warned about the possible appearance in the Donbass of "more serious" volunteers and weapons systems, Russian MP Vycheslav Nikonov on national TV show (60 minutes, Russia 1). video, Rusvesna, translated at Fort Russ. (Well, this is not more than a talking head, but the talk is getting different...) --Resup(talk) 16:00, 22 February 2017 (UTC)
Multimedia
Russian patriotic rock chic Yulia Chicherina is in Donbass for 23 February concert, with a song 'To Tear' ('Embrace me before tearing me apart'), written after Motorola (and Givi) killing. Song video includes recent Donbass footage. (clip 1), newer (clip 2); (in concert live); (text).
Most rock bigs are anti-war, some strongly critical of Chicerina, which is mutual ... --Resup (talk) 22:43, 23 February 2017 (UTC)
With Zakharchenko, June 2017.
Once on the topic, Donbass defenders-my hand turned to a fist multimedia hit based on Victor Tsoi song (1990), with profi mixed Donbass war footage and Eng . subs), + American dude selfie video, watching that clip and not having a clue --Resup (talk) 23:21, 23 February 2017 (UTC)
PS. Genuine video with Tsoi does not exist, only audio; he died in a car crash after recording an early version. There are remakes by his band "Kino" and by others (Polina Gagarina above).
It is said that Yulia Chicherina (above) is banned (screenshot) by FIFA to perform at football World Cup 2018, in Russia, because of her past war songs. Her performance was planned as war-unrelated. --Resup (talk) 07:18, 8 June 2018 (UTC)
"This is our land"
Video

The poem by Nikolai Rubtsov "Russian flame" reads the People's Artist of the RSFSR Alexander Mikhailov, text.
Music by Alexei Rybnikov "Flowers" from the film "Through the thorns to the stars" performed by the chamber orchestra "Viola" of the Donetsk Philharmonic (led by Valery Putrya).

Discussion and earlier videos--Cassad.
Sources
Advancing argument of KatKan from 3 years ago, USA declared independence--so can Donbass. Here it says even more so, it is not merely the issue of taxation by British without representation in Parliament; Vasserman states that in the case of Donbass, this is a matter of survival. He also goes over other historic examples with orderly establishment, but those were under colonial rule (or special mandate) before.--Resup (talk) 14:08, 6 August 2017 (UTC)
Переглобализация по-русски. Почему девять лет назад не взяли Тбилиси ('pere'-globalization, the Russian way. Why 9 years ago Tbilisi was not captured)- Andrei Sorokin, adviser to the Minister of Culture of Russia, RIA, 11 August, 2017

At the end of long winding presentation, a conclusion which I largely share (contributing to me supporting the Minsk process): there is no model or understanding of a Russia -lead integration; the customs union is a union of sovereign states with no attractive unifying basis apart from materialistic and commercial (a "Merchant-Hanseatic union", as per the author), whereas the Western models are more developed, monetized, and so more attractive, especially for the younger people not having Eastern/Soviet block childhoods. Unification by military force won't be an extension of any developed or attractive policy, and so, proceeding that way, most likely a USSR 2.0 will have the fate of the USSR 1.0 . Current L/DPR republics (+ Transnistria, Abkhazia, Ossetia) are modeled after Moscow ways and means, and have well known deficiencies (corruption, 'feudalism', etc). There is no reason to think that a larger scale version of this will be any better or different, or will have different sort of people on the top of the pyramid . Despite the crisis of Western model, there is no clarity on what might be its sensible improvement or replacement.--For the Eastern block, perestroika and glasnost were well-intentioned, but in practice a catastrophe, with high economic and human cost, and a regress in a way; leading to imperfect fix and the dawn of Putin era, with its strange mix of Soviet ways with borrowed Anglosaxon-like capitalism (+the orthodox church in the mix, on ideology side, at pre-revolution/19 century level). Zinoviev may be a guy who understood it all best (but his very long books is no practical guidance) --Resup (talk) 17:45, 13 August 2017 (UTC)
Putin press conference, 11 January 2018
video and transcript. Around 6: 10, question by Kiselev on the future of Donbass and difficult situation there. There were no new suggestions really in response, it was stressed that Russia will be happy if Minsk agreements are fully implemented as written, and that in the long run the abnormal present situation will be corrected. Putin offered to return Ukrainian military equipment, ships, armored vehicles (munitions 'unsafe' and to be utilized on the spot-Ukrainian military invited to participate. (In response, Ukrainian PM Vladimir Groisman asked for the Crimea to be returned too).--Resup (talk) 11:13, 16 January 2018 (UTC)
Evgeny Shabaev controversy
Perhaps Khodorkovsky or a more serious structure: a new provocation is being prepared against Russia -'FAN, November 2, 2018

...appeal of a certain Yevgeny Shabayev (who calls himself a "veteran of the Chechen and Donbass wars") to the prosecutor of the International Criminal Court Fatu Bensud, claiming that "Veterans of Russian PMCs and relatives of dead mercenaries report on their participation in conflicts in the Donbas, Syria, Libya, the Central African Republic, Gabon, North and South Sudan, Yemen and other countries in Asia and Africa. At the same time, Russians are fighting abroad in the status of "volunteers" and without official recognition from the Russian state.

'Chingachguk v. Russia: provocateur Shabaev tries to add Moscow new sanctions'-'FAN, November 14, 2018

Character assassination type article, in particular going after Shabaev role in controversial 'Troy' opolchenie detachment, DPR (e.g. Cassad, Dec. 2014). According to the article, 'Troy' was doing little to no fighting, and was essentially a fraud created to receive donations and aid in Russia (noted, it is possible that little fighting was not exactly by intent, but because large scale warfare was down by the time the group deployed). 'Troy' was in the news when their base was surrounded by DPR forces demanding that they disarmed. That standoff had many concerned, and was never fully explained (up to now at least).

Ataman Yevgeny Shabayev - about the death of fighters "PMC Wagner" in Syria (video)-Radio Freedom, February 19, 2018

Here he says that his friend is wounded in hospital and that 500+ group of fighters came under fire(talk) by coalition forces east of Deir-ez-Zor, resulting in 300+ losses.
--Resup (talk) 22:31, 17 November 2018 (UTC)
Western sources
Rare mixed-bag account from a mainstream US source. A much enjoyed in Russian sources quote below:
Central Intelligence Agency tore out a Russian-provided cellphone surveillance system, and put in American-supplied computers, said Viktoria Gorbuz, a former head of a liaison office at the S.B.U. that worked with foreign governments.
Ms. Gorbuz's department translated telephone intercepts from the new system and forwarded them to the Americans. "This team would translate and immediately, 24 hours a day, be in full cooperation with our American colleagues," she said.
Main tune of the article is to try to get more dust on Trump associates & Russia, + lament on Ukrainian corruption levels. Another notable quote, yet to be picked up:
There was never a strong state on this land. Medieval feudal mosaics, fragile kingdoms and early-modern Cossack republics had nothing in common with European absolutism or Russian authoritarianism," said Valerii Pekar, a lecturer at the Kiev-Mohyla Business School
1 hour long; spotted comment of Oleg Bondarenko (around 24:07), if Ukraine follows through and attacks Donbass, Russia will provide assistance to L/DPR and recognize them formally. Gehrcke, somewhere, supported Donbass being an autonomous region in federate Ukraine, and met support in Donbass too, but under present policies of Ukrainian government this is not possible
Around 44:00 Gehrcke says that he did not run in elections due to his age.
Christian D. De Fouloy ,Association of public policy advocates to EU: The Legitimate Case For The Recognition Of Crimea, 12 October 2017

According to Article 138.2 of this section of the Ukrainian Constitution, in particular the jurisdiction of the Autonomous Republic of Crimea includes 'the organization and conduct of local referendums', while the possible subject of such referendums is not limited to this special 'Crimean' section of the Constitution.
There is an opposite legal(istic) opinion on the same point, with added clarification that it does not actually matter,-- and what matters is? Seems to be saying--that it has been considered illegal by the West?
In the end of the day, both seem to agree that it may be legal if some conditions are met.

Перемены в Донбассе. О "русской весне" приказано забыть (Changes in Donbass, it is ordered to forget about 'Russian Spring')-Radio Freedom/Svoboda, January 4, 2019, copied on Cassad (thus with many 'diverse' comments). --Resup (talk) 10:19, 6 January 2019 (UTC)
USA
On 16 July 2017, Global Hawk uavgh000 was flying along L/DPR republics border, making 3 passes from 15:00 UTC to around 16:40 UTC. The flight originated in Ochakov, Ukraine, and landed in Romania, according to radarbox --Resup (talk) 01:13, 17 July 2017 (UTC)
20 July, Russian media sources report another flight of Global Hawk uavgh000 around Crimea and along the separation line; social media provide a map ; unable to find it on radarbox24 or googling. --Resup (talk) 11:55, 21 July 2017 (UTC)
UK
Cool conflicts in Russia's near neighbourhood, House of Commons Library, January 21, 2019

Report mostly repeats traditional accusations and cliches, however surprisingly with this ray of sunshine: 2.5 Outlook. Many commentators think that Ukraine is unlikely ever to regain control of Crimea. In the Donbas things are not so clear but, in any case, negotiations are likely to drag on unless a new president – more friendly towards Russia – decides to abandon Ukraine's Westward trajectory and tries to bring the dispute to an end. --Resup (talk) 16:24, 27 January 2019 (UTC)
Economic
Ukraine +Poland, Romania shale oil/gas investment intermediary Trident Acquisitions , Ponomarev-Komissarov-Butkevich, NASDAQ IPO on 30 May, 2018 (TDACU, TDAC)

Ukraine's Eastern basin was a focus for Shell, but war with Russia has disrupted exploration drilling in the area. Ukraine's Western basin was of interest to Chevron, but it decided to shutdown its European explorations altogether, including exploration in Romania and Ukraine, to focus on already discovered offshore properties due to low energy prices. The Southern basin is located next to Odessa, and stretches from onshore (primarily oil) to offshore (more gas) Black Sea locations. Active exploration in the areas adjacent to Romania and Crimea are carried by ExxonMobil, OMV, and Lukoil.
--06:07, 31 May 2018 (UTC)
McCain Institute vs Cato Institute?
23 Dec. 2017 US State Department and media pronouncements on the former approving lethal weapons for Ukraine make little clear, in addition to making little sense.
29 Dec. 2017 Kurt Volker interview on Echo Mosckvy. (Approval of US weapons to Ukraine is discussed both in the past and future tenses, approved/will be approved). Volker is doing his thing as an unpaid volunteer replacement of Victoria Nuland, intended to be temporary, from Trump assuming office to elections in Russia in March 2018. (But he remains the executive director at McCain Inst, and the U.S. Special Representative for Ukraine, Ambassador Volker). Dicey. Next date with Surkov, not yet confirmed. In yet another unforced error of his, we learn from Volker that: "the Russian leadership is very stable, to put it mildly".
Carrot and stick, what's the carrot? A Javelin? The stick? Putin invading? What schmuck will really believe it is what the other side desires to happen and is only prevented by USA? Which was nowhere to be seen in Minsk? The carrot should be eatable or provide oxytocins of joy in other ways. For Poroshenko and co, money. Does Volker have any (not McCains' etc )? And what's his stick? Stick is something which Poroshenko does not want, not something that he does. That is, a cop who will go bananas if there is there is tiniest violation of Minsk ---by taking Poroshenko corrupt bananas from him, that is, in that instance. (Any schmuck believes it is Russia driving Minsk violations? What's the profit of that to Russia?) Poroshenko does not need anti-corruption per se, nothing in it for him, unlike some bread crumbs for unemployed Saakashvilli --Resup (talk) 09:21, 3 January 2018 (UTC)
26 Jan. 2018 DPR MoD: in the past day, 3 DPR soldiers were killed by Ukrainian fire from Novotroitskoe from grenade launchers and large caliber machine guns.
Surkov-Volker meeting (Interfax): sides agreed to disagree on the law of integration of Donbass.
27 Jan. 2018 Surkov: U.S. suggestions on deploying a UN mission in Ukraine's southeast looks ...quite doable, at least at first glance... there is a rather detailed plan of a step-by-step deployment of a mission along with implementation of the Minsk agreements' political items. Volker (28 Jan): The concept of the Russian Federation on UN peacekeepers in the Donbass (placing them on the separation line only) will only deepen the conflict (text, Rus.)(video, Ukr.) Some discussion & the run-up in talk). Volker, 29 Jan. (TASS): "Ukraine should fulfill Minsk obligations", including realization of the law on special status of Donbass already adoped by Rada; The United States believes that in order to hold elections in Donbass, the UN mission should be deployed throughout the region. Blames Russia for "for not doing anything for peace in Donbass" (disingenuously, as overwhelming non-fulfillment is by Ukraine, not Russia).
More Volker
24 Jan. 2018 Kurt Volker interview to Zhanna Nemtsova (daughter) on DW, right before his further meeting meeting with Surkov. In the interview, Mr. Volker is peddling the notion that Russia is to blame for Minsk agreements non-fulfillment , for its failure to withdraw mythological Russian forces from Donbass, and the khutzpah (with a 'kh') of blaming Russia for the ceasefire violations. The interview was an opportunity for Zhanna Nemtsova to exhibit her outlandish lack of intellectual rigor by front-running this utter nonsense even further than our seasoned diplomat, on a mission madepossible by the State Department. I am not sure why Surkov considers it justified to increase the global warming by adding thick carbon footprint involved in going to this pending meeting. No unbugged phones left in this world? --19:54, 25 January 2018 (UTC)
Strelkov predicts restart of hostilities in February-March, with Ukrainian attack inflicting serious losses on L/DPR forcing Russian involvement, to cause painful military losses and leading to troubles prior to Russian elections. (He notes Ukrainian troop movement towards separation line and their preparation of defensive positions to fend off a counter-attack, after their assault is beaten off). A big war is not too likely IMO, as a big war involving Russia will end in Ukrainian defeat, despite possibly a terrible start (somewhat similar to 1941-45, Germany-USSR); and so it is not a pragmatic options on side of such planners (with overall center of attention really away from Ukraine). However, there is clearly felt Volker- driven escalation, with his free from nuanced understanding hardline ('Russian aggression/Russian troops/restore Ukrainian sovereignty over territories/Ukraine has a right to Western weapons, etc), as a tool to justify more sanctions, more weapons given to Ukraine, and stimulating more warfare and/or provocations by Ukraine. After some softening during transition period, there is more hardline rhetoric now by Ukrainian sources, broadly following Volker line. (It is curious that Volker background includes Dayton agreements, Bosnia, 1995, and with 'operation Storm' defeating Serbian Krajina, a source of inspiration for Ukrainian hardliners, happening shortly prior to that, and possibly in parallel; all of this is not at all helpful for peace in Donbass). --Resup (talk) 08:55, 27 January 2018 (UTC)
January 2018 Surkov -Volker meeting may be the last before elections in Russia, 18 March 2018. Surkov's positive comment after the meeting may be affected by that. --Resup (talk) 20:08, 28 January 2018 (UTC)
30 Oct. Volker to Hromadske.ua
Q: What will be the role of the self-proclaimed "DPR" and "LNR" in this process? Will they be involved in some way? Russia controls them, but formally they control access to territories where peacekeepers must come.
A: I think this issue has been resolved: Minsk agreements - between Russia, Ukraine and the OSCE. The idea is to restore control of Ukraine over these territories, to hold elections there. Therefore, there is no place for the so-called republics.
Blogs, etc
Время покажет ('time will tell'), blogger 'Donetsky', 27 Jan. 2018 (painting bleak picture of banderas taking over in Donetsk, moving on to Crimea, with UN/NATO cover)
Avakov called the police and the National Guard to prepare for the liberation of Donbass -RIA Novosti' (text and Avakov on video).

A phase will soon come when the National Police, together with the National Guard, will enter the occupied territories, and there it will be necessary to monitor the order. It is very hard work to liberate and defend the occupied territories, and we did this already when we liberated the territories of the Lugansk and Donetsk regions. We must prepare for it now
Videos
DPR/LPR
Shows craters from large caliber artillery; exploded 'Uragan' cluster munition; UAV above. DPR shoots at UAV, shots than fired in there direction. Medical cords to stop blood loss delivered from Russia, paid by private donations.
Homes destroyed by Ukrainian mortar shelling in the buffer zone. Some damage is fresh. It is said that people left this village at the start of the war, 2014
Ukraine
Channel 17 (Ukraine), April 24, 2015. Interviews DPR residents on the streets, "how is your life in DPR?". Answers are all of the sort 'difficult, but OK', 'hope for the better', and similar. --Resup (talk) 18:00, 16 October 2016 (UTC)
Wooden bicycle invented-"TSN" special project, #EUKRAINE, history of Ukrainians who believed in their abilities and created successful business in Europe, Oct. 2016
Photos
Photo report from Zaitsevo, Liza Reznikova, 11 Oct. 2016
Flash-Mobs
Singing flashmobs in Ukraine and Russia, mostly popular Soviet-era classics, 1930's to 1980's, from movies and such. Entered on main news page, December 2016. Will copy/move here later.--Resup (talk) 05:12, 6 December 2016 (UTC)
First in the series: Started in Zaporozhie, November 13, 2016. 83 people, some of them local musical students of vocal, sang a song from a popular 1950's movie "Spring on Zarechnaya Street". It was organised by a local TV5 station, on the occasion of 83 anniversary of Zaporozhstal metalwork plant, but subsequently received significant following in Ukraine, Donbass, and Russia. Performance ; textfilm-ru.wiki film-youtube
The rest is on the main news page at the moment, will move mostly here, hopefully with some editing/better organizing, when I get a chance
This is an interesting and cool phenomenon. I've read on a German blog that it started with, or was inspired by this song (lyrics) by Igor Rasteryaev, which laments the fraternal war and states that against the will of all devils foreign and domestic, in the end the birds over these battle fields will still sing Slavic. --CE (talk) 14:58, 15 December 2016 (UTC)
Thanks! Hm, Rasteryaev -did not know him before, though he has a pretty notable youtube following. He is quite good. What's here is probably of a bit different flavor, and may be difficult to explain and translate as cultural things are least translatable. Not sure how many details would be a good balance, but here's a try. Rasteryaev is a bard singer, a single man enterprise, with hot-topical, hard to disagree text; yet, some may like his songs and some don't , it's still a matter of taste and a choice. What's here, is possibly less individual -and although it actually does not matter, still - probably somebody helped to organize this locally, --as most of the things which have any chance to get some traction--and somebody else sang, etc. Those songs --they were not hot-topical at all, they were folk or feel-goodies types from the 1950s era. Yet, there is no option to like them or not, because they are from an era, and a different now gone universe, and in that era- there were just few songs and movies, but those became part of the soul fabric, of who you are as a person, which cannot be changed, as you can't change your childhood. (A bit like if you are raised on Beatles/Stones, but next, the whole Western world sunk in a ball of fire, and you are only left with the choice between the Papua or Amazon forest trombones; --and suddenly, somebody just puts on the old tape). - No matter how good or hot-topical is a modern performer, he would be like a modern Greek trying to out-compete the ancient Greece --no chance at all, even with the full support of the Federal Reserve and the State Department, and even if they prove that the ancient Greece was hologramically puppet-mastered by the evil Putin personally. --Resup (talk) 02:36, 16 December 2016 (UTC)
The German blogger writes that Rasteryaev came to fame through the internet starting around 2010. His followers had been eagerly waiting for his comment on Ukraine as he is known for giving the "Russian soul" a voice, but he didn't do so until this song published this September. Its text, the blogger says, inspired the Flash Mobs (an internet phenomenon as well, so plausible) singing these old songs exactly for the reason that they are a common heritage as you describe, like the birds over the fields in the song do against the wishes of the devils. Hence the blog article is titled "Singen gegen die Teufel" (singing against the devils). --CE (talk) 05:47, 16 December 2016 (UTC)
(2015) Krasnodar, Russia girls beautifully sing 'Horse' -'I'll be out at night in a field' (video) (text)(historic-Lube group).
(27 Feb. 2015-day of Nemtsov murder, New York). Vackarchuk tribute to Boris Nemtsov, --switching to Russian mid-way. Another tribute of his, now with his favorite childhood Russian song "Hope", in slightly accented Russian (April, 2015, Russian opposition channel TV Rain).
Vakarchuk
Ukrainian folk song Ой, чий там кінь стоїть (Oy, whose horse is standing there), in Vackarchuk rendition, over picturesque Polish movie of Bohdan Khmelnytsky period. In the movie, it's Polish noblemen (szlachcic, pans) and a model princess, against devilish Cossack colonel and his rowdy crowd of Cossacks, hardly distinguishable from bandits and Tatars in Khmelnytsky camp. While Poles are rowdy yet proper nobles of superior sort (cheating and cruelty?--well nevermind). A look-down on Ukrainians; no such attitude from Russian side. (video)(text)(movie, part 1/4, other parts on youtube too)
Не твоя війна -not your war, 2015 (video).
Red army choir tribute
Mireille Mathieu & Les Choeurs De L' Armee Rouge : " Le Temps Du Muguet ", Oct 11, 2014 --Resup (talk) 05:25, 26 December 2016 (UTC)
Sources
Training in DPR, 'disarming and removing foreign armed peacekeeping mission-"DAN News", 11 Oct 2016
Over 1000 participated-"DAN News", 11 Oct. 2016
Petr Poroshenko: Psychological Portrait, Zuhrnalistkaya Pravda, 15 Oct. 2016 --Resup (talk) 01:30, 15 October 2016 (UTC)

A psychopath with delusions of grandeur and pathological mendacity, greedy, vengeful, angry at the whole world, without a shadow of generosity and nobility - a secret document does not spare Poroshenko.
Rather cruel psychological portrait, of uncertain authorship, said to be prepared by political opponents. Appeared in "Vesti", said to be controlled in the past by Akhmetov, and now Klimenko, who is loyal to current authorities.

Dmitriy Steshin. Stepchildren of the Empire. Objectively, it is unprofitable for Russia to export "ours" from Ukraine. Komsomolskaya Pravda, 2 May 2017.

Condemned by patriotic opposition . Related/quoted: Margarita Simonyan, used all her 'administrative resources' to sort out her Donbass nanny, still pending--Resup (talk) 12:24, 5 May 2017 (UTC)
Editing, Formats, etc.
We should agree on a date format. As we archive the stuff monthly we don't need year anyway, but atm we have [Number of Day] [Written shortened Month]. on the Syria News and [Written shortened Month]. [Number of Day] here, which looks a bit odd side by side. Peeks into the archive make it look like you Resup have historically used the European format [Number of Day]. [Number of Month]. I think we should definitely keep the written month to not confuse our US-American friends. ;o) My argument for the format I have used the last days, trying to make sense of what intuition told me, is that the point is between the date and the content, which looks a bit more structured. But the other way around would be fine for me as well. --CE (talk) 21:02, 5 October 2016 (UTC)