Talk:Attack on Dobropillia vegetable market
Jump to navigation
Jump to search
Allegations of rebel use of artillery on civilians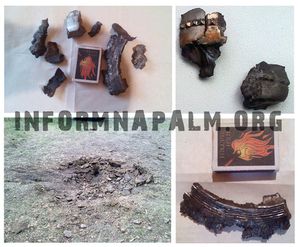 The Ukrainian media seems to be constantly feeding stories of rebel use of artillery on civilian targets. Often these are accompanied by claims that the artillery pieces have arrived. This is absurd, as we know that:
the rebels do not have artillery – except for light mortars and maybe two GRAD trucks.
no heavy weapons have arrived from Russia.
Ukrainian forces are constantly shelling civilian areas – thet is where the rebels are.
What would be the point? The Ukrainian forces are in the open fields outside of cities.
-- Petri Krohn (talk) 05:04, 19 June 2014 (UTC)
Evidently the rebels attacked their own checkpoint! -- Petri Krohn (talk) 06:01, 19 June 2014 (UTC)