Syria news/Current
Jump to navigation
Jump to search
14 Mar. Assad visits Moscow to meet Putin; gives interview to Soloviev (Rus.; abridged Eng.). That was followed by MoD's meeting.
6 Feb. Major earthquake in Turkey and Syria. Russia offered assistance to Syria and, among others, to Turkey and sent rescue teams to both countries.
Building collapse in Aleppo, video
Some 20 IS prisoners escaped jail in Rajo, near Turkish border (text).
White Helmets, baby, action (video)
28 Jan. It is said, including Western media, that Israel carried out a drone attack at a weapons factory in Isfahan in central Iran. There are conflicting claims on attack effectiveness, with Iranian photos (1, 2) showing light damage to the net protecting the roof. According to Iranian and referring to them sources, earthquake in Khoy and an accidental fire at an oil purification plant in Azarshahr allow Western media to spread disinformation.
2022
15 Sep. As the war in Ukraine rages on, Iran is to join Shanghai Cooperation Organization.
SANA: "Syrian Ambassador in Beijing: relations between Syria and China are deeply-rooted"
12 Jul. As the war in Ukraine rages on, Putin is to visit Tehran, for meetings on Syria.
26 Jun. Russian source: US-trained group of militants were preparing terrorist attacks against peaceful targets. They first attacked a civilian bus on Jun. 20 (below). "SAA reconnaissance units found the terrorists and handed over their coordinates to the Russian Air Force", which delivered a precision strike. "the US must stop encouraging crises where others seek to build PEACE. The occupiers must leave Syria!" (article starts with a reference to WSJ, 17 Jun., below, and aims to tell "what is really happening").
20 Jun. SANA: Eleven SAA army personnel and two civilians were killed, and three other army personnel were injured in a terrorist attack that targeted a civilian bus on the Raqqa-Homs highway.
17 Jun. WSJ: Russian Escalations in Syria Risk Direct Conflict With U.S., Military Officials Warn (paywalled; free Russian summary). "Russia carried out airstrikes at the al-Tanf garrison Wednesday, where U.S. troops have a train-and-advise mission with local fighters".
18 Mar. Syrian president Assad pays surprise visit to the UAE.
22 Feb. SANA: "Syria ... supports Russia's recognition of the independence of the Donetsk and Lugansk republics"
19 Feb. SANA: "Backed by the army checkpoint in the area, citizens of Tal Dahab confronted a military convoy for the US occupation and expelled it"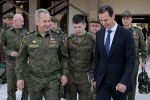 20 Jan. In the evening, IS sleeping cells attacked the Al-Sinaa prison in Hasek, where 5,000 members of the group were kept, about a thousand of whom were foreign fighters. A number of prisoners escaped, creating security fears. Details, some follow-up: 1 (robo-translation), 2, 3 , 4.
28 Dec. "The Israeli Air Force attacked the port near the Syrian city of Latakia, near which the Khmeimim air force base of the Russian Aerospace Forces is located, according to the State Television of Syria". (There is a deconfliction agreement and Russian air defense does not engage IDF). The attack targeted the container port. The Syrian air defense forces did not engage in combat with Israeli F-16 fighters, which attacked the port, as at that time a Russian Aerospace Forces plane was landing at the Hmeimim airfield in the vicinity of this city,..according to the deputy head of the Russian Center for Reconciliation.
13 Dec. Washington Post claims that June 8 Israeli airstrikes near Damascus and Homs were targeting a restarted Syrian chemical weapons program, "according to four current and former U.S. and Western intelligence officials". Apparently, intel suggested Syria was importing a sarin precursor. A March 2020 airstrike was said to be, "directly tied to Syria's successful procurement the previous year of a large quantity of tricalcium phosphate.." Which can be used to treat calcium deficiency. Claims of Sarin precursor importation were made in 2018, involving isopropyl alcohol also known as rubbing alcohol.
6 Dec. Israel carries out airstrike on the Syrian port of Latakia. Jersulem Post:A military source told SANA that Israeli aircraft fired several missiles from the direction of the Mediterranean towards the container yard at the commercial port in Latakia. A number of shipping containers caught on fire due to the airstrike and no casualties were caused, according to SANA. More sources compiled by NiqNaq
22 Nov. The Totalitarian Media Regime in the US reaches a new height in censorship. Aaron Maté publishes a new article on the OPCW falsification of the April 7, 2018 alleged chemical attack and massacre in Douma. The same day YouTube cancels and censors the Jimmy Dore Show in the middle of a live stream with Aaron Maté. (It is unknown if the two event are in any way related.)
11 Nov. It is said that Russian S-300 are seen at Al-Tabka airfield in Raqqa province (vacated by US forces in 2019).
10 Nov. Article reports on 'brotherly' visit of UAE FM to Damascus to meet Asad; claims that in 2020 Asad was offered money and paid a part, to launch an attack in Idlib, said to be prevented by Russia. (source of claim uncertain).
1-4 Nov. There appears to be an on-going flare-up between Turkey's backed and Russia's backed belligerents. It appears that Russia's airforce is committed, while non-Russia's forces are on the ground.
25 Oct. Iran's IRGC capture the Vietnamese flagged tanker SOTHYS in the Arabian Sea. (full video) According to Iranians, the tanker was carrying Iranian crude oil transferred to the ship by Americans, after they had captured another tanker carrying Iranian oil in the Gulf of Oman. No details of this alleged previous incident or the ships involved are known.
3 Oct. 3500 years old piece of written music, said to be the oldest known, was unearthed in ancient Syrian city of Ugarit. Said to challenge Pythagoras priority (the latter probably about consonance and dissonance.
17 Sep. Semion Pegov writes about economic hardship in Syria, and its effects, including perception of Russia, and Asad.
14 Sep. "The Russian army avenged the military deaths in Syria."
10 Sep. Rojava reports an attack on allied to Turkey forces in Al-Bab (1, 2).
9 Sep. As a result of the explosion of an IED on the route of a Kamaz-5350 truck in Homs province, Lieut. Col. Alexei Shneider was killed. He was 45 years old.
26 Aug. ISIS suicide bomber kills 13 US troops at Kabul airport. US respond by opening fire and may have killed a large part of the 150 Afghan victims, including 30 Taliban fighters.
15 Aug. Afghan president Ghani Claims resigns and flies to Tajikistan, declaring that from now on, the Taliban will be responsible for the "honour, wealth and preservation" of Afghanistan's people. Panic at the Kabul international airport as NATO collaborators attempt to get a seat in the evacuation airplanes. The US sends 6000 troops to check boarding passes. (archive) This will not be a repeat of 1975, says President Biden.
14 Aug. Very brief white plume of smoke, like a weapon firing, seen on a mountain slope on the video of the crash of Russian BE-200 plane in Turkey, on just a few frames at around 33s. The plane by that time started firefighting water drop but is hidden from view by the mountain. A round floating plume or object is seen in the air after the crash. It is understood that 5 Russian and 3 Turkish persons on board are all killed in the crash. Official version of crash causes are not known so far.
29 Jul. "Syria, Iran to enhance joint economic cooperation."
22 Jul. TASS: Buk-M2E systems intercept four missiles fired by Israeli fighter jets in Homs province. (However, reports that all missiles were shot down is disputed).
5, 11 Jul. Attacks on American targets in the Al-Omar oil field in Deir ez-Zor province are reported 1, 2, 3
Attacks mapped, 5-11 Jul, Syria &Iraq.
28 Jun. Biden bombs Iraqi forces in Iraq and Syria.
Apparently in response, "U.S. Forces in Syria were attacked by multiple rockets. There are no injuries and damage is being assessed" -1, 2, 3. Satellite image of a US base in the Al Omar oil field, Deir ez-Zor province, after Iranian proxy missile strikes.
26 Jun. It is said that MQ-9 Reaper armed with Mark 82 GPS -guided bomb appeared in an area of SAA and RU AF operation against the rebels; Russian sources alleges that rebels are aided by information collected, and that there were no US strikes in the area for quite awhile (report with photo/visuals)
11 Jun. Report: In the Jebel al-Zawiya area, a precise Russian airstrike killed the HTS official representative Abu Khalid Shami, the head of the HTS media wing Abu Musab Homsi, the head of the internal security service of the Muataz al-Nasser group and a group of militants accompanying them. The attack was inflicted on their moving car, when the leaders visited one of the group's checkpoints. Information was obtained using the latest technical means of reconnaissance, which are being tested in Syria.
After the airstrike: " In the southern part of the Idlib de-escalation zone, Russian reconnaissance drones recorded large units of militants and heavy weapons of the Turkish Armed Forces to conduct provocations in the Serakib area."
9 Jun. As a result of the explosion of an armored vehicle in the Syrian province of Haseke, one Russian soldier was killed, three more were wounded.
27 May. Assad wins 4th term in office (VoA, TASS).
26 May. Presidential elections in Syria (photo 1 , 2). 5 western countries object.
25 May. Three Russian long-range Tu 22M3 bombers landed in Khmeimim airbase, after landing strip was extended. Such planes can carry X22 or X32 anti-ship cruise missiles.
20 May. Gaza ceasefire appears to be in sight, mediated by Egypt.
12 May. Erdogan and Putin discussed recent Israeli-Palestinian flare-up events (readouts differ).
23 Apr. Unidentified drone sets fire to a tanker while it is offloading the Iranian tanker Adrian Darya-1 outside the oil terminal in Baniyas in Syria.
22 Apr. It is said that a surface to air missile entered Negev desert area in Israel, apparently not far from Dimona reactor; Patriot missile defense was activated but said to fail to intercept. Counter strikes on Syrian positions (claimed to have Iranian presence) near Damascus, including unit that fired missile, is reported.
8 Mar. Report: Assad and his wife tested positive after PCR test for COVID-19. Will quarantine for up to 2-3 weeks.
5 Mar. Syrian forces fire ballistic Tochka U missiles and destroy a fuel smuggling and transporting "market" in the south of Jarabulus, a Syrian town controlled by Turkey and pro-Turkey groups. Videos, reports The White Helmets get a photo op.
25 Feb. President Biden authorizes an airstrike on border post facilities in Al Bukamal, killing an unclear number of members of PMU factions. According to Lavrov, Russian military was warned some "4 or 5 minutes" prior to the strike, seen as insufficient. Lavrov stated that "The United States is in Syria illegally, in violation of all norms of international law, including the Security Council resolutions on a settlement" in Syria.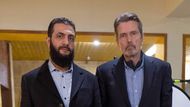 31 Jan. US journalists Martin Smith interviews Jabhat Al-Nusra leader Abu Muhammad al Jolani in Idlib.
22 Jan. Recent Israeli airstrikes on Syria's Hama have claimed the lives of an entire family, the Syrian Arab News Agency (SANA) reported on January 22. (Southfront)
21 Jan 2021. US Convoy of some 40 vehicles entered the Hasaka area from Iraq, on the 1st full day of Biden presidency, according to SANA.
25 Nov. Israeli airforce dropped leaflets in southern Syria warning not to collaborate with Hezbollah.
18 Nov. Israel strikes Iranian, Syrian targets in Syria.
16 Nov. Syrian Foreign Minister Walid al-Moallem dies at the age of 79.
9 Nov. "Text of the statement by Putin, Pashinyan and Aliyev to end the war in Karabakh has been published"
It is reported that a new ceasefire agreement is reached on Nagornyi Karabach, which apparently includes withdrawal of Armenian forces, Azerbaijan keeping recently captured territory including Shusha city, and a Russian peacekeeping force.
Azerbaijan forces shot down with MANPADS Russian MI-24 helicopter over Armenia near the border with Azerbaijan "by mistake".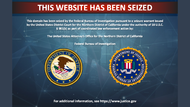 4 Nov. The US DoJ shuts down and seizes the domain name of the pro-Trump, pro-Syria news and opinion web site American Herald Tribune.
23 Oct. With Russia not explicitly backing either side in Nagornyi Karabakh, Trump is "aiming to help Armenia" (and Bellingcat, too).
It is reported that Russian air force performed strikes on illegal oil installations in Turkish zone of responsibility near Jarablus, Syria
17 Oct. Another major flare-up in Azerbaijan-Armenia violence, with rocket strikes on population centers, Azerbaijan claim of a strike on Armenian S-300 site, etc. Followed by announcement of a ceasefire (of uncertain duration).
10 Oct. It is said (sources) that fighters from Syrian pro-Turkish Hamza division (Wikipedia; logo) or Sultan Murad division are fighting in Nagornyi Karabakh on Azerbaijani side.
4 Oct. Russian sources report on a Syrian program which pays $100 to $300 for providing information "about HTS objects in Idlib", and for some reason publish details on several identified targets. (Confusingly, report itself talks about training camps for mercenaries prepared for Karabach).
3 Oct. "Today's Armenian is not a wanderer on the Deir ez-Zor [Syria] road" - Pashinyan's appeal to the Armenian people.
2 Oct. Joint appeal by Russia, USA, France to Azerbaijan and Armenia to stop warfare and start diplomacy is backed by Armenia but de-facto rejected by Erdogan who supports Azerbaijan actions. On the ground, Azerbaijan fired on Karabakh capital city Stepanaert and a bridge connecting Armenia and Karabakh. Russia stays neutral, so far. Some talk of possible involvement of Iran (who may be on Armenian side, in continuation of an old rivalry in the Caucuses)
29 Sep. Guardian: Syrian rebel fighters prepare to deploy to Azerbaijan in sign of Turkey's ambition. On 28 Sep., Armenia reported another major attack by Azerbaijan and claimed Azerbaijan losses of 22 tanks, 10 other armored vehicles and 370 soldiers "liquidated". Other reports include larger totals of vehicles destroyed, and 26 killed in additional Armenian losses.
27 Sep. A serious escalation of Nagornyi Karabakh conflict between Armenia and Azerbaijan. It is said that Turkey-backed militants are recruited to participate on Azerbaijan side in Afrin, Syria, and possibly diverted from Libya (1, 2). Pro-Armenian sources and media sources in Greece claim that Turkish F-16 planes are taking part from Azerbaijan airbases, 1, 2 (unconfirmed), while some Greek sources say that Turkey-made Bayraktar drones armed with MAM-L missiles participate in bombing (1, 2).
22 Sep. Andre Vltchek is found dead in Istanbul. Cause unknown, he was there on holiday with his wife and had recently been ill. His most recent article - The time has come for the West to sit down, shut up and listen to the rest of the world
20 Sep. Russian MoD warned that HTS militants in Idlib assisted by White Helmets are preparing provocations with toxic substances.
It is said that on 9, 15, and 20 Sep. Russian air force performed strikes on militants' camps in Idlib, "correcting mistakes and ineffectiveness" by Turkey (published 29 Sep.)