Smerch attack on Ukraine tank base in Pobeda
Jump to navigation
Jump to search
For further details and discussion, see the talk page. (To see what is hot, see recent changes)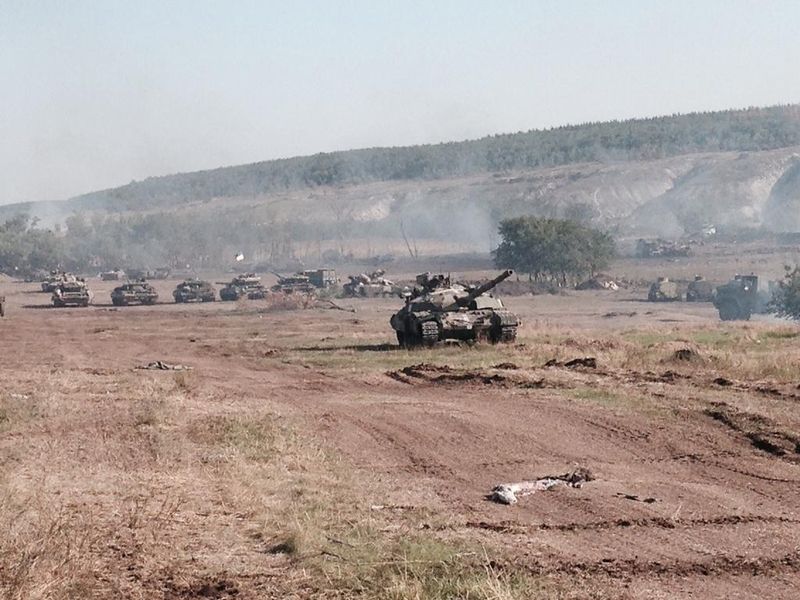 Ukrainian T-64 tanks abandoned after a BM-30 Smerch attack on the base of the 1st Tank Brigade in Pobjeda, 40 km north of Lugansk.
ATO map from 4 September 2014 shows rocket artillery hitting Pobeda.
Aftermath
Ukrainian criminal investigators investigating "crimes against humanity" find two mass graves with remains of Ukrainian servicemen, one in Pobeda, one in Dmytrivka. The grave in Pobeda contains 50 bodies, the numbers for Dymtrivka are still being clarified. All bodies show clear signs of being killed by Russian terrorists.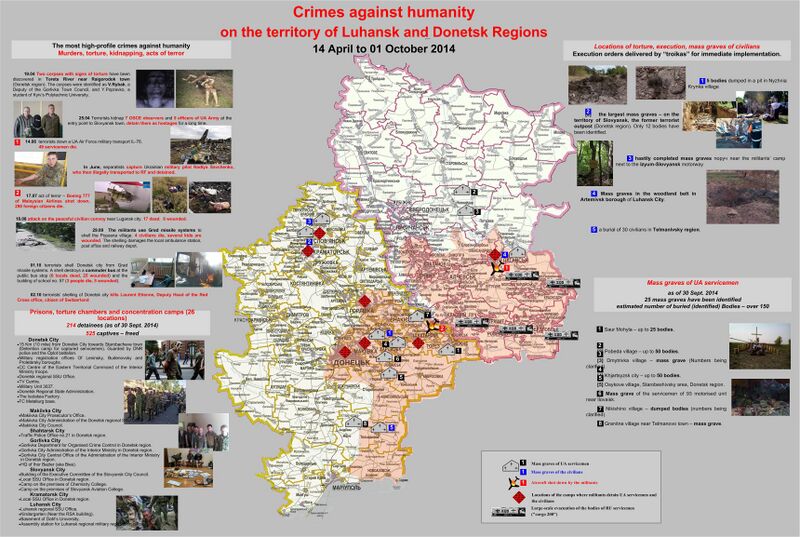 Sources
Photos
Video