Siege of Madaya
Jump to navigation
Jump to search
In early January 2016, western activist networks started a campaign using old, unrelated images of starving children[1][2][3] drawing attention to around 600 fighters of the "moderate rebel" variety of Ahrar Al-Sham/al-Nusra Front trapped inside the city of Madaya, close to the Lebanese border in mountainous Zabadani district, using the civilian population as human shields. Hezbollah released the following statement on January 8, 2016: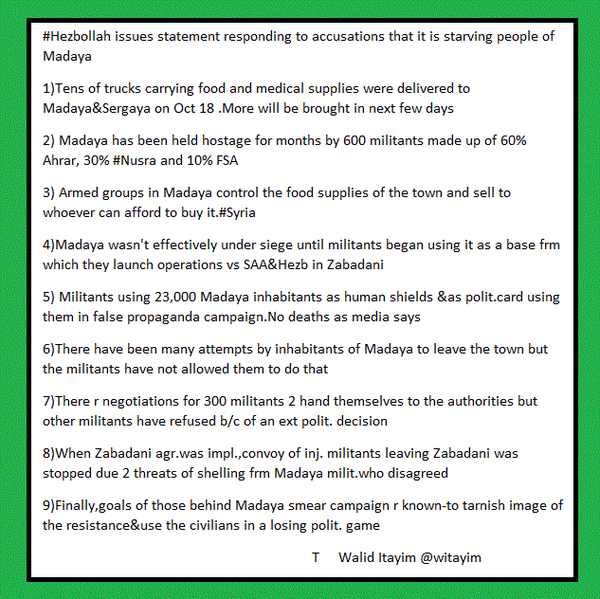 The Truth About Madaya: From Today's UK Column News Video interview with activist Vanessa Beeley relates some similar points.
According to some reports, German public TV producer Westdeutscher Rundfunk invited the "rebels" to relocate to their headquarters near Silvester square in Cologne (satire).
On January 11th, 14th and 19th, aid convoys reached both the cities of Madaya and the "rebel"-besieged Kefraya and Foua in Idlib province in a deal between government and "rebels".[4][5]
See also ACLOS analysis of previous claims of mass starvation in rebel-administered areas:
Sources
References