Ottoman Hearths
Jump to navigation
Jump to search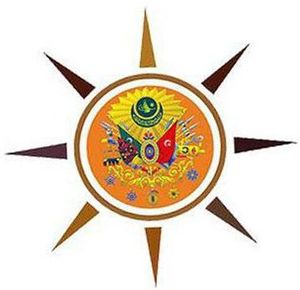 Ottoman Hearths (Turkish: Osmanlı Ocakları) is a group that developed out of a 2005 founded magazine of the same name and was registered as an organization in 2009. In 2015 it has two million members all over Turkey. Their stated goal is the promotion of an Ottoman system of governance and way of life, with focus on the youth. Both their leadership and members profess a profound devotion to Turkish President Recep Tayyip Erdogan and the political party he hails from: the Justice and Development Party (AKP).
The group has been accused of being behind violent attacks on media, political party headquarters and enemies on the street, leading to denial of direct connections to it from AKP officials. The group itself insists that their only source of financing is "private" in nature and their methods are peaceful.
The paramilitary wing of the oppositional ultra-nationalist party MHP, the so-called "Grey Wolves", infamous for their violence in the late 20th century,[1] has accused the Ottoman Hearths of stealing their trademark hand symbol and generally acting in a way that is designed to make it appear the Grey Wolves are behind those violent acts.
Sources
References