Oleg Smolenkov
Jump to navigation
Jump to search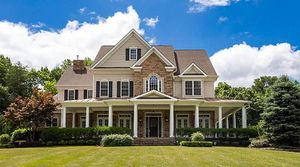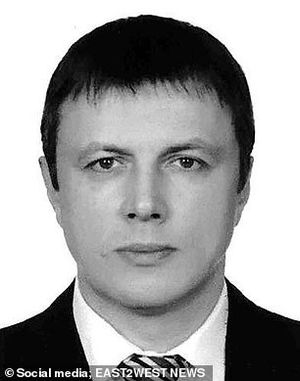 Early mentions in media
Obama's secret struggle to punish Russia for Putin's election assault - Washington Post, June 23, 2017 (archive, video, audio)

Inside was an intelligence bombshell, a report drawn from sourcing deep inside the Russian government that detailed Russian President Vladi­mir Putin's direct involvement in a cyber campaign to disrupt and discredit the U.S. presidential race. But it went further. The intelligence captured Putin's specific instructions on the operation's audacious objectives — defeat or at least damage the Democratic nominee, Hillary Clinton, and help elect her opponent, Donald Trump.

From the Start, Trump Has Muddied a Clear Message: Putin Interfered - The New York Times, July 18, 2018
Potential Clash Over Secrets Looms Between Justice Dept. and C.I.A. - The New York Times, May 24, 2019
Life in Russia
According to media reports, he was officially registered in a 1-room flat (однокомнатная квартира) with his mother on the 9th floor of a multi-flat 14-storey house in northern Moscow, with estimated value of 5.37 mln rubles (about 82.6 k $ ). He left this place after marriage in 2005
Disappearance in Montenegro
Russiagate allegations
Main article: Russiagate
Spy Oleg Smolenkov told CIA how President Putin meddled in election - The Times, September 11, 2019

Oleg Smolenkov, 50, is said to have had access to papers on the Russian president's desk and to have been instrumental in confirming to American intelligence that Mr Putin personally ordered interference in the 2016 US presidential election.
Extraction
CIA response published in Western media: "CNN's narrative that the Central Intelligence Agency makes life-or-death decisions based on anything other than objective analysis and sound collection is simply false," a CIA spokesperson told the news outlet when contacted. "Misguided speculation that the president's handling of our nation's most sensitive intelligence – which he has access to each and every day – drove an alleged exfiltration operation is inaccurate."
Russian media speculates that an adviser III class, who "vanished" with his family on a vacation in Montenegro on 14 June 2017 may be that person (Peskov; Kommersant). According to Peskov, "a few years ago he was dismissed by internal order, his position did not belong to the category of senior officials, the so-called designated posts". This employee was laid off "about two or three years ago". "According to his job duties, he would have no direct contacts with the president of the Russian Federation."
Life in USA
FWIW, the home shown in RFE/RL report was sold June 4, 2018 for 925 K $ . Estimated monthly tax is $994 and mortgage (if there is one) $3700. Total monthly costs of owning this home (mortgagee, insurance, tax) is $5000 per month, 60,000 per year.
Russian salary of adviser III class? Some info here. Take it at 2886 rubles for the class, 7258 rubles salary, per month. This is too low. There may be "monetary rewards" of 3 times the salary, and premiums. Let's take it at 10,000 rubles per month, $612 presently. Wife is state employer as well, so double to $1200 monthly total. Takes 64 years of work with 0 spending (for a family with 3 kids) to buy this house for cash. Or 4 years of no-expense work for 1 year of no-expense living in the mortgaged house.
There wellness may be in property in Moscow, that may be potentially significant but that is difficult to sell while "disappearing".
Sources
Syria Update - Russian Team Back in Moscow, 2/7/2012, Sullivan, Jacob J H, 12/31/2015 F-2014-20439 , Clinton emails, US Department of State archive.
Alexey Venediktov , Echo Moskvy, July 14, 2018

Moreover, if you look at this accusation (Mueller's indictment of 12 Russians) you will see that it is quite obvious that this is not, how to say it, not a technological investigation. Not a remote investigation.
It is quite obvious, including (that) those "moles" that scouts, spies who exist in Russia, the CIA, inside the General Staff, also worked on this.
Noted: Venediktov opinions are unreliable on defense/security/technology side of things

V CheKa-GPU , telegram channel, September 10, 2019 (in Russian).

Semi-original comment; unknown whether info or disinfo.
Denials
Analysis