Forced landing of Ryanair flight in Minsk
Jump to navigation
Jump to search
NEXTA founder/editor Roman Protasevich was arrested in Belarus after Ryanair plane Athens-Vilnius landed in Minsk after the captain was informed of a fake bomb threat issued in the name of Hamas. (RFE/RL version here). This seem to follow footsteps of Ukraine forcing return of Belavia plane on Oct. 22, 2016, to detain anti-Maidan blogger, citizen of Armenia (later released). It is also suggested (see eg here) that Russian PMC arrests in Belarus were originally planned in the form of forcing their flight from Minsk to land in Ukraine (this version was reported by Butusov of tsensor.net).
Allegations
My plan for Belarus - Rod Liddle, The Spectator, May 29 2021 issue

A MiG fighter from Belarus intercepted a civilian Ryanair flight from Athens to Vilnius and threatened to shoot it down unless it diverted to Minsk airport. The MiG pilot informed the Ryanair pilot that he had been given permission to open fire, i.e. this was not a rogue act but one sanctioned by the Belarus President, Alexander Lukashenko. After the plane landed in Minsk, Belarus thugs boarded it and dragged off the young journalist Roman Protasevich, who apparently informed a fellow passenger that he expected to receive the death penalty.
People
Roman Protasevich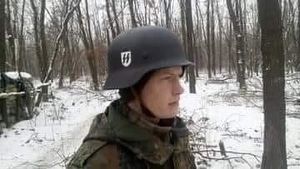 Sophia Sapega
Intelligence operatives
No KGB agents checked out in Minsk.
Man at Athens airport
Protonmail
Bomb threat
Suspects
Ryanair plane
Official comments
Doubts/Denials
Precedents
Sanctions
ICAO investigation
Analysis