Arabad bin Sarieh battalion
Jump to navigation
Jump to search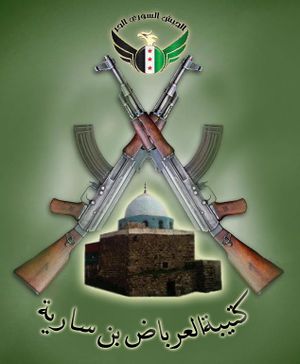 Arabad bin Sarieh battalion is connected to the Houla Massacre and the Aqrab Massacre.
I will start analyzing the video material in a more systematic manner. We should list ALL material on this page. Next, we should group them by time and location. There a total of 61 videos on the Battalion YouTube channel + more on other Houla channels.
See talk page for more content.
Attack on waterworks
Heavy wind. (all uploaded July 10, 2012)
Possibly earlier, uploaded July 1, 2012:
Another attack, supposedly in response to the Tremseh massacre (uploaded July 14th):