Alleged Chemical Attack, March 16, 2015
From A Closer Look On Syria
For further details and discussion, see the talk page. (To see what is hot, see recent changes)
On the night of March 16, 2015, six members of a family, including three small children, were allegedly killed in a Syrian government poison gas attack in or near Sarmin (alt. Sermine, etc.), in Idlib province. The alleged chlorine gas attack reportedly effected dozens of other civilians and some rebel fighters, and eyewitnesses say the gas came from improvised "barrel bombs" dropped by the Syrian military from a helicopter. That aerial aspect is widely taken as proving the government, and not anyone on the other side, deployed chlorine - and it's presumed that in turn is just what killed the family, named as Taleb.
However, these allegations were leveled by media and medical activists of the anti-government camp, and passed on with little added and apparently with no questions - effectively laundered - by sources like Amnesty International [1] and Médecins Sans Frontières/Doctors Without Borders (MSF). [2] The newly-minted opposition activist "civil defense" aka "White Helmets" and groups like Avaaz used the incident for renewed calls and petitions for a "no-fly zone" over Syria.
One prominent activist swiftly informed John Kerry via twitter that his statement about having to negotiate with Assad (meaning Syria's government) in the end contributed to the death of the five children shown(but all being non-Taleb children, these reportedly didn't die). [3] The Kafranbel opposition, with its famous English banners held up by a crowd, made a similar case: "Kerry you encouraged Assad to transform both of your filthy breathing and ideas to chlorine and suffocated our children in Sarmine city."
However, the past research of this research community strongly urges greater skepticism and scrutiny of claims like this. In this case, members Pmr9 and Pierpont, with relevant experience/exprtise, conclude the symptoms seen with the Taleb children and grandmother are not consistent with chlorine poisoning. What is responsible is not as certain, but one fully consistent "best guess" is the opiate Meperidine, U.S. brand name Demerol. This would not likely be delivered from a "barrel bomb," but most likely by injection. (See below, or talk page, Correlating Symptoms for the moment)
For further details and discussion, see the talk page. (To see what is hot, see recent changes)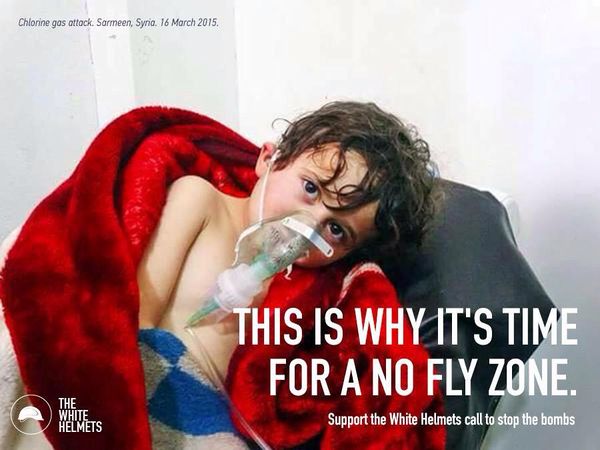 The Victims
The victims are said to be Warf (Waref) Mohammad Taleb, his mother Ayoush Hassan Qaq, his wife Ala al-Jati, and their three children: Sara Taleb, A'isha Taleb, and Mohamad Taleb. [1] Nothing is independently known about them, or even if these are their true names. The baby Mohammed is of an unusual fair complexion; red hair and perhaps blue-gray eyes.
Symptoms Point Away From Chlorine
(forthcoming)
Sources/Analysis
News:
Activists say 6 died in chlorine attack in northern Syria. By Mousab Alhamadee, McClatchy Foreign Staff, March 17, 2015
Syria blamed for chemical weapons attack in 2015- BBC News, October 22, 2016

Syrian government forces carried out a third chemical weapons attack last year, a confidential report to the UN Security Council has found. The leaked report says helicopters dropped barrel bombs holding chlorine gas, a prohibited weapon, on the north-west province of Idlib in March 2015. An earlier report by the Organization for the Prohibition of Chemical Weapons (OPCW) blamed the Syrian government for two other gas attacks in 2015. The government has not yet commented.
(They had already decided this attack and one in 2014 were the doing of the government. The one they've found new certainty on (previously less sure) is the same-day attack (March 16) in neighboring Qmenas.)
The group's fourth report during a 13-month investigation sent to the U.N. Security Council late Friday shows there is "sufficient evidence" to confirm the government's role in the March 16, 2015 strike on Qmenas in Idlib governorate.
Reports:
Analysis
References
↑ 1.0 1.1 Syria: Evidence of a fresh war crime as chlorine gas attack kills entire family Amnesty International, 17 March, 2015
↑ Syria: Chlorine attack on Idlib village Médecins Sans Frontières/Doctors Without Borders (MSF), 18 March, 2015
↑ Hadi Al Abdallah on twitter, March 16, 2015